Fresh News: Eventin Is Now Empowering 9,000+ Event Management Websites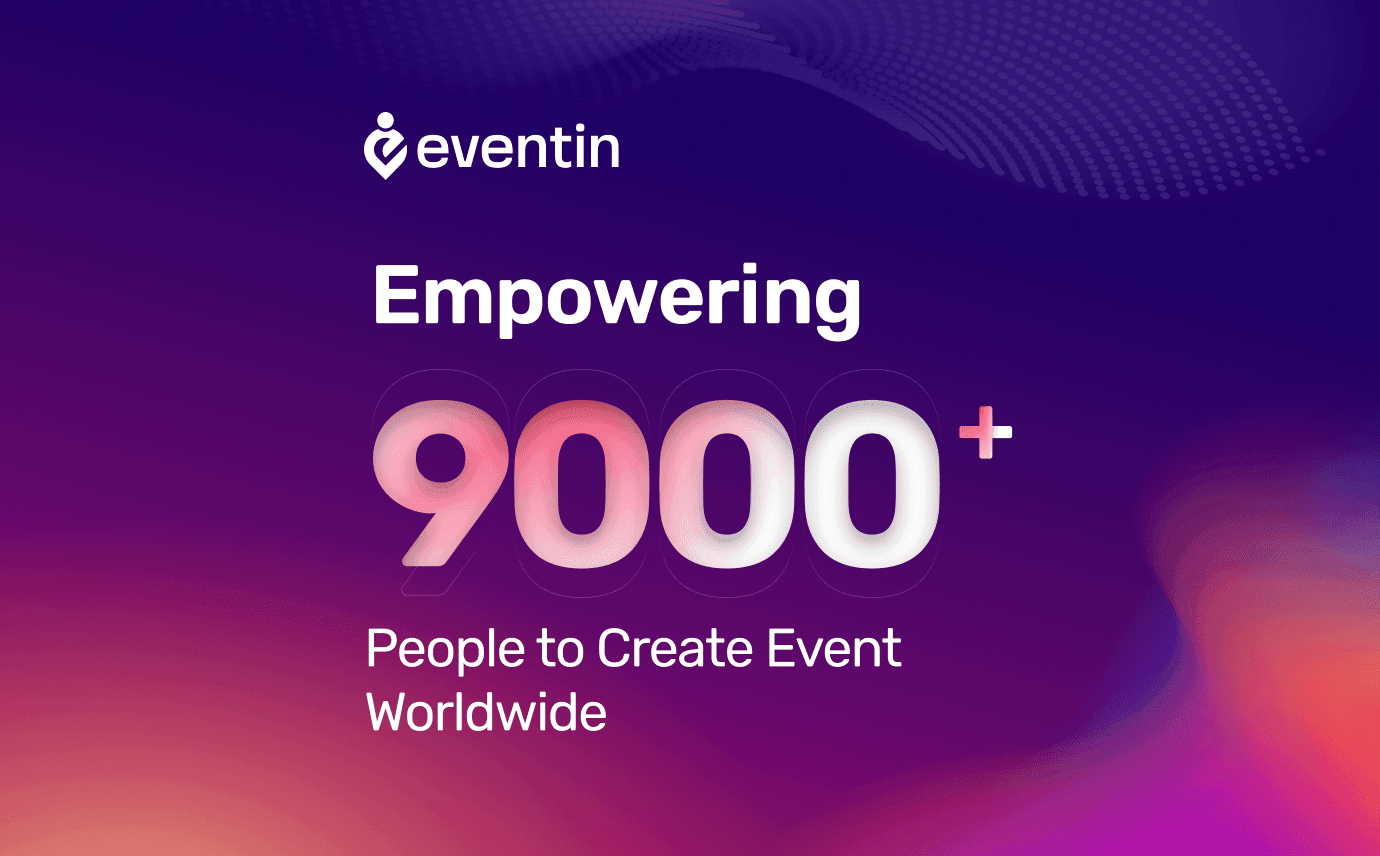 IT'S OVER 9000!!!
Yes, you've read it right. We've achieved another remarkable feat. Eventin, the event plugin we all love, is now the backbone of over 9,000 event management websites.
Our hard work and all of the love and support you guys have given us are paying off bit by bit. As a celebration of this beautiful achievement, let's reminisce a little about our journey towards 9K and take a look at what's coming in the future.
An Unbelievable Journey Towards 9K
Eventin started initially with some basic event management features that most other plugins had. But slowly we've done more and more research and development.
After adding some noteworthy features, we have been slowly getting great ideas in our roadmap section. We took our time, took each and every idea seriously, and researched thoroughly about them.
Whenever we saw a good feature idea that will go with Eventin, we immediately took action. We are still continuing this process and now we are a family of 9,000+ active members.
Eventin's Recent Big Updates
Currently, Eventin has a lot of useful and interesting features. The most recent features which made a great impact on our success are the following ones-
RSVP
This was one of the most requested features on our roadmap. We have recently released the RSVP feature and have already received a lot of applause for it.
You can now send RSVP emails to your potential attendees, get RSVP analytics, and add an RSVP response limit.
We are working on enhancing this feature as we speak. 
Multivendor Event Marketplace
With the integration of Dokan with Eventin, we have brought the option for you to create a multivendor event marketplace. This is the first of its kind in the market and slowly this is going wild.
Event Schema Markup for Google Rich Results
This was another one of our most requested features. With this feature, you can now add schema markups to your event and increase your events' reachability. This will be a huge boost to your events' digital marketing.
Manual Attendee Registration
Now you can register special guests to your events by manually registering attendees to your event. Yes, we should've added this feature long ago but let's look at the bright side here. We have finally added this feature.
BuddyBoss Integration
BuddyBoss is one of the biggest features that we've added to Eventin in recent times. It is a community builder platform. This means that you can now build your own online community of your event attendees or students and make a great income source.
Frontend Event Submission
This is the biggest feature of Eventin right now. Selected user roles can create, update, and delete events from the front end. Your whole event management operation is now made much easier than ever.
You don't have to look at the plain old WordPress dashboard again.
Ticket registration can also be done from the front end. There will be an auto-generated QR Code on the ticket and you can scan the tickets to verify attendees. You can easily do event management with QR codes.
You don't need a mobile app for that because you can log into the WordPress dashboard from your mobile browser and use the ticket scanner from there.
Features That Are Coming Soon
We won't stop with only the current features. We will learn and grow more to reach more users in the future. These are features we are currently working on and are soon to be released.
Event Seat Planning
This is a highly requested feature in our roadmap. We are finally working on it. You will be able to design a seating plan for your event venue from the back end and your potential attendees will be able to choose their preferred seat from the front end of the website.
Bricks Builder Add-on
Bricks Builder is one of the most popular WordPress website-building tools. We have already added Elementor, Divi Builder, Oxygen Builder, Gutenberg, and Beaver Builder. Now we are adding the Bricks Builder Add-on for you so that you don't have to leave your comfort zone.
Google Meet Integration
We have already integrated Zoom with Eventin but we won't stop there. We like to give our users all the options possible and so we are now integrating Google Meet with Eventin. It is coming very soon.
What Users Say About Us
We have received support and love from many people around the world. Here are some of the most humble words from our users which gives us the drive to improve further.
I recently had a WordPress crash issue and was lucky enough to have the Eventin ThemeWinter team help me out. They were incredibly responsive and polite and were able to help me resolve the issue quickly. I'm really thankful for their help and would highly recommend Eventin ThemeWinter to anyone looking for a reliable and helpful support team.

philho168
At the beginning I was quite skeptical thinking – this is just another event plugin that are already many on the market…

Few months ago, I saw nothing unusual here, but today things have changed and I can see this plugin has the potential to be #1 in its category…

First of all, you have everything on board – no gazillion of separate addons to pay for. Free version is it sufficient for most cases. Pro version is a game changer – I mean BuddyBoss integration especially.

Everything is packed in a very fast, beautiful, and friendly UI (backend and frontend).

Keep the high level!

lesliex
You should also give a quick review of Eventin. Because your reviews and comments are what give us the spirit to push ourselves to the limit and improve our quality.
Conclusion
This is all from us right now. We hope that all of you will stay with us like this in the future and help us grow bigger and better than ever before. Because we believe that right now although we don't have many users we have the most loyal userbase!
If You want to connect with us, join our Facebook community to know about what we are currently working on and get sneak peeks of what's coming in the beard future.
You can also follow our social media pages. We are active on Facebook, Twitter, Instagram, and LinkedIn. You should also follow our YouTube channel to get informative videos about Eventin.
If you've liked this blog, please share it on your favorite social media platforms and share your thoughts with us in the comment section.
Let's hope for a million users in the future! Cheers 🥂