Eventin 3.3.18 is Live with RSVP and Small Tweaks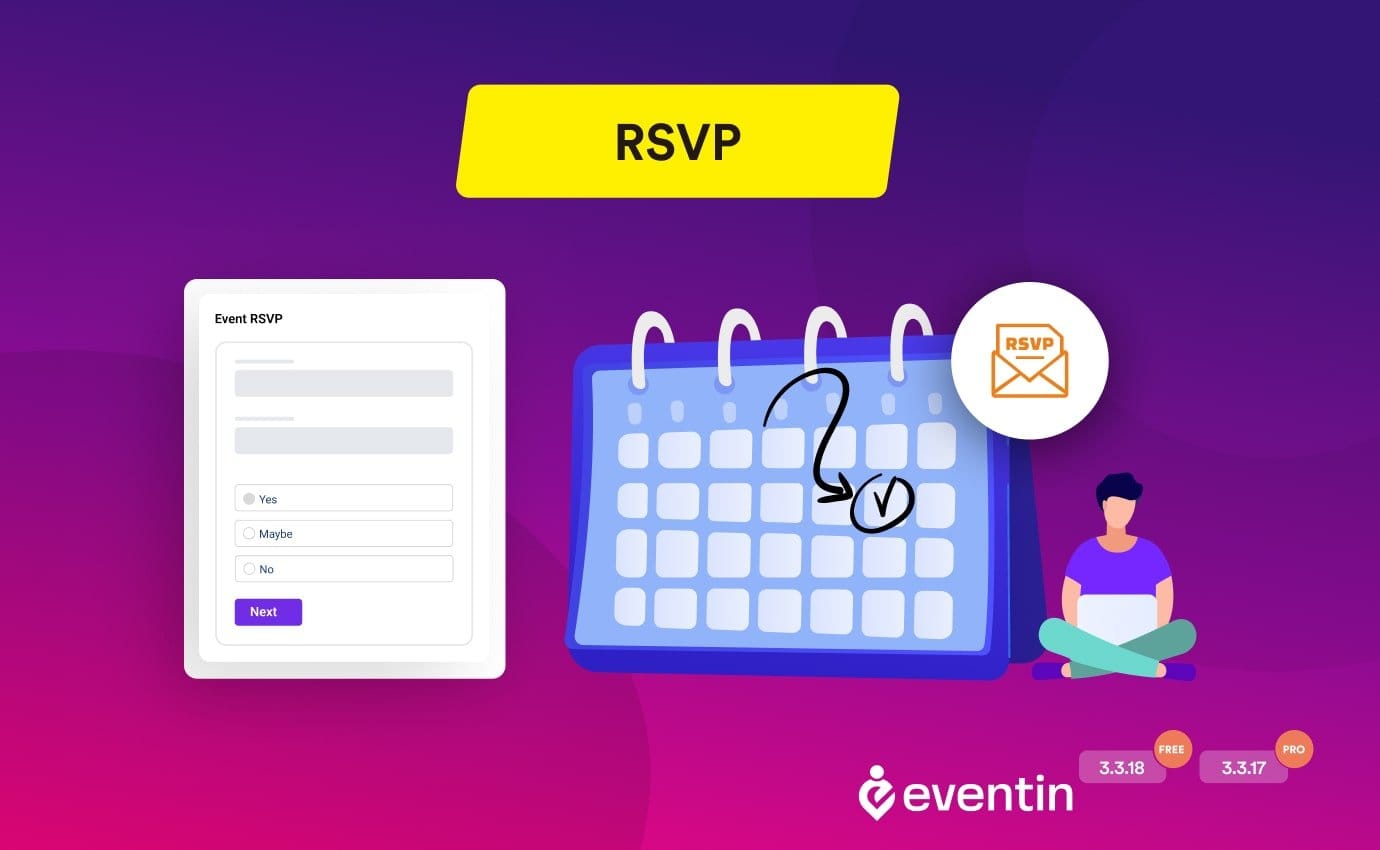 Good day, Event Managers 👋
RSVP is Here: The Moment You've Been Waiting For!
Eventin is now live with another new update, and this time we've got some big news!! As you've read in the title, yes, we've finally added RSVP functionality to Eventin. It has been a while since all of you were asked when RSVPs would be added. We are sorry for being late, but here we are! 
Okay, let's take a quick tour of the new feature, see what using Eventin with RSVP feels like, and get to know how it will be beneficial to you.
RSVP for Event Registration
Here is a short glimpse of what the RSVP feature has to offer and how it will make your event management smoother than before.
RSVP Form Customization
Admins can edit the options on the RSVP form, e.g., Yes/No or Going/Maybe/Not Going. The options are not limited to only these formats. Admins can change it as they like.
RSVP Limit
Admins can receive responses up to the total seating capacity of the event. And registration for the event will be closed.
Suppose, for an event, the total seat limit is 100. After getting 100 responses, the RSVP form will not receive any more responses. This will clear up any confusion on the manager's part.
Analytical Report

Admins will be able to see an analytical report on the people who have registered for an event. They will be able to see how many people have confirmed to be at the event and how many of them have not.
This way preparing for an event will be much more organized.
Invitation Email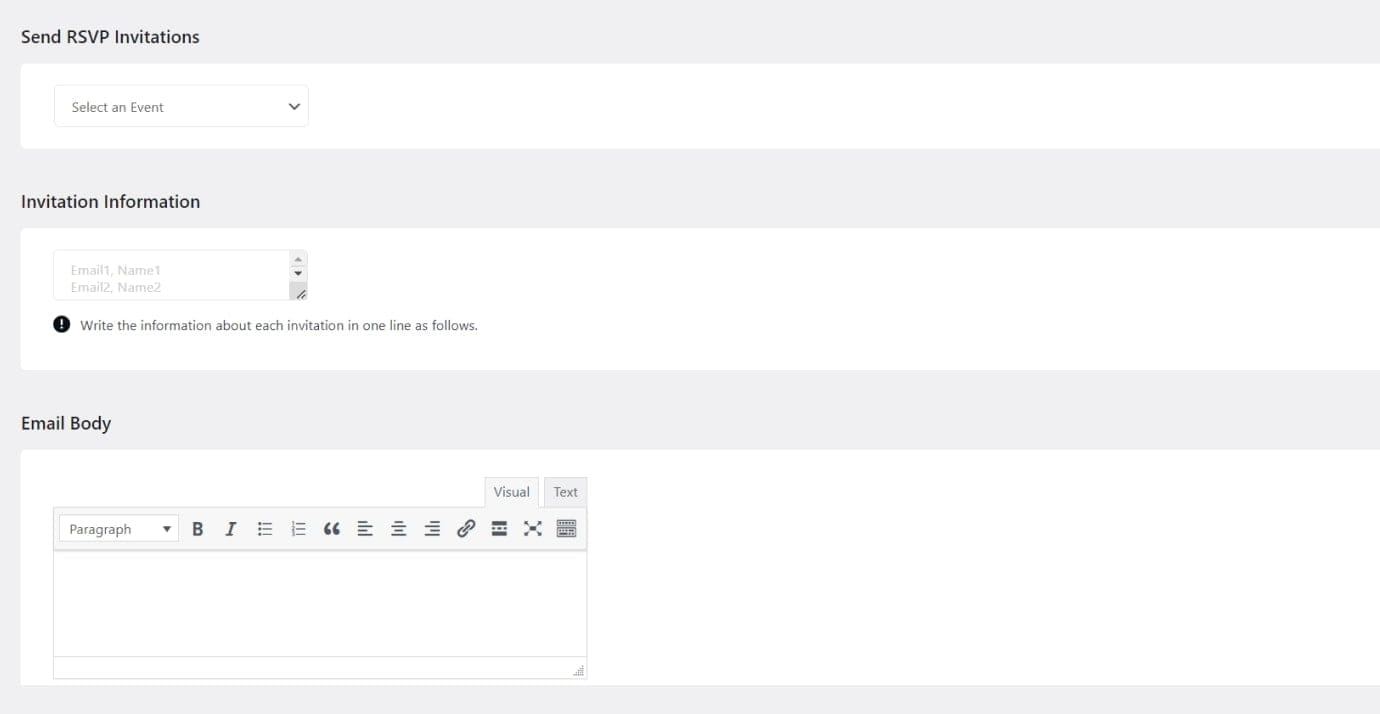 Admins can send an invitation email to potential attendees and attach the RSVP form to it. From the email, recipients can add responses to the form.
Global Settings
Admins can set everything up in the global settings. Everything will be very easy to manage. All they have to do is go to the addon page and turn on the toggle for the RSVP module.
Updated UX for Add-ons Page
For this new version, we have slightly updated the UX for the Add-ons page so that you can enjoy your whole journey with Eventin.
Event location not updating based on location type
In the previous version, many of you faced these problems, and we heard you. So, in this update, we have fixed the issue, so hopefully, you won't have any issues with it again.
Change Log
Eventin Free 3.3.18
Tweak: Add-ons page UX update
Fix: Event location not updating based on location type
Eventin Pro 3.3.17
Added: RSVP response, report, and invitation added for the event
Fix: Event location not updating based on location type