Restaurant Marketing Ideas That Brings Sales in 2023 (Highly Effective)
Have a restaurant that serves awesome food? Great! But guess what? That alone won't bring more people to your doorstep. Your restaurant needs a solid marketing plan that is scalable. If you are not sure where to start, then this article will guide you through the steps.
Importance of a Good Restaurant Marketing Strategy
People are spending an average of 145 minutes per day online. That's more than enough time for a customer to purchase a product online. If you can develop an effective restaurant marketing strategy, then you can easily convert these online users into customers. Here is a shortlist of reasons to convince you to create a good restaurant marketing strategy.
Convenience and Quick Service – easy to access and a range of possibilities to connect with customers.
Low Cost for Operations – cheaper than traditional offline marketing
Measure and Track Results – collect and organize marketing campaign data for better analysis.
Global marketing or Demographic Targeting – reach customers anywhere in the world
Save time using automation – focus on more important tasks by automating redundant tasks.
Every restaurant needs to have a point of view. — Danny Meyer
Things You Need to Get Started
Every online activity starts with a website. Hence, you need to develop a website for your restaurant business. The quickest and easiest way to do this is through WordPress. There are plenty of plugins and themes for you to choose from to get started.
Once you have your website ready, you need to create channels for your marketing campaigns. This can be done by registering on social media like Facebook, Instagram, YouTube, LinkedIn, Pinterest and other platforms that are great for restaurant businesses.
Effective Online Restaurant Marketing Ideas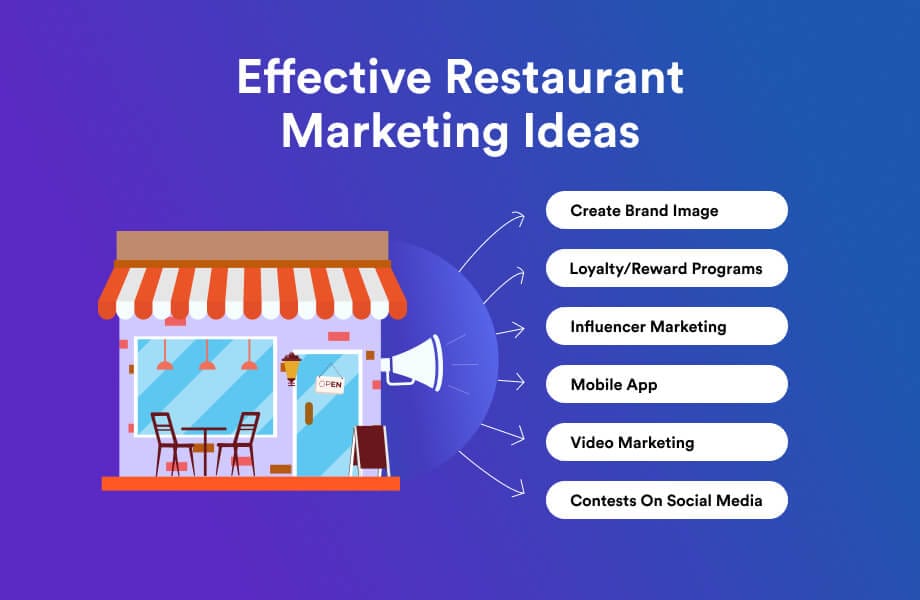 There is no single rule for success in the online restaurant business. However, we made a hand-picked list that you can apply in your restaurant marketing. The methods we added in this blog are mostly unique. We talked about in-depth reasoning, related statistics for your better understanding. So, without further ado, let's dive into the topic.
1. Create Your Brand Image
Online customers do not get the feel of actually walking into your restaurant. If you want them to get that feeling, then you should establish your brand image. You can create your brand image by choosing specific themes, colors, logos and the overall look of your restaurant website. On WordPress, this can be done by choosing a flexible plugin and aesthetic theme to match your restaurant brand. You should also focus on using high-quality images of your food items on your restaurant website to encourage customers to buy your food.
Competition is tough in the food industry and customers are always looking for honest reviews. One way to survive in this competition is by promoting customer reviews for sales. With so many options available, customers look at restaurant feedback to know which restaurant provides the best service. You can promote your restaurant rating and customer feedback on your website or on your social media channels.
3. Loyalty or Reward Programs
Customers are generally hard to get and they are even harder to keep. To make sure that you don't lose your existing customers, you should offer loyalty programs. These programs can give points to customers for every purchase they make. Later, customers can redeem these points for discounts or offers. Not only does this increase sales, but it also promotes good customer service.
Every region has its own style of preparing specific food items. You can take advantage of that by customizing branch-wise menus. Find out which food items are popular in which areas and then promote them. You can do this by creating pop-ups for a special menu of the day items on your website.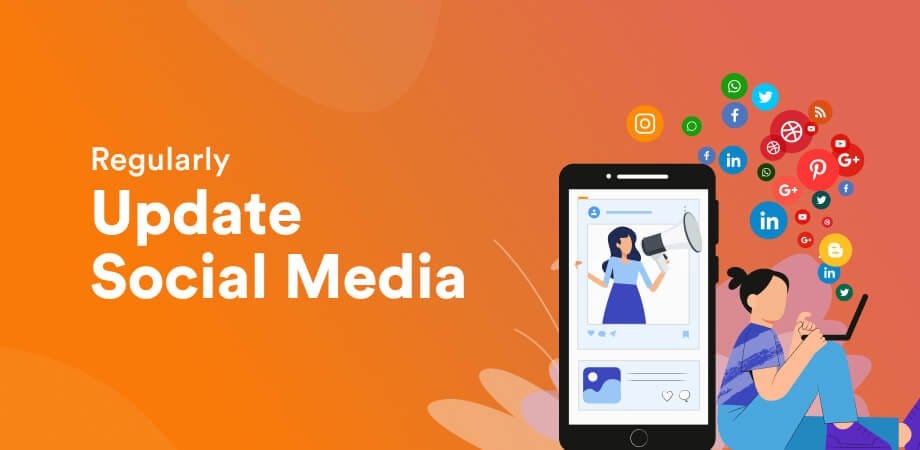 Update regular content in your social accounts, more specifically Facebook, Instagram, YouTube, Pinterest. They are the key social media channels that will bring sales to your restaurants.
Facebook
People love to use Facebook. And if they like your food, they will follow you on Facebook. Sharing regular content will help the potential customers know the updates. Use proper hashtags, a timeline for updating on Facebook and reply to all the comments coming to the page. You can also create a users group in Facebook and do the same as you do on your Facebook page. Day by day, the social group will become an asset for you.
Instagram
Instagram is another popular social media for restaurant marketing. If you can use Instagram properly for your food business, you can grow your business up to 84 times more. In simple steps, share the food images, restaurant activities, and offers. In the descriptions, add details, addresses, hashtags.
YouTube
You can promote the restaurant by posting updates on the YouTube community tab. People who have subscribed to your YouTube will mostly see the post. Other visitors may see the post as well. Free but it brings customers to the restaurant.
Pinterest
77.1% of Pinterest audiences are female. So, if you have plans for promoting you restaurant to females, then Pinterest is the place you should focus. Food is the most popular category on this platform, with more than 15 billion food-related pins.
6. Offer referral promotions
Referral programs are traditional but workable methods of restaurant marketing. You can ask your customers to refer to the restaurants. Once they come with successful leads/customers, offer them a bonus. In this way, the referer will share your social post, hashtags, and comments. Eventually, it will help you to build your social audience.
7. Influencer Marketing
We will talk about video marketing later in this blog. But here at this point, we are emphasizing food vloggers to promote your restaurants. A food blogger or vlogger can boost up your sale with the night. Restaurant marketing is not overnight matters but the influencer bloggers/vloggers can make it with the night. An influencer food vlogger can share your returns to millions of potential customers with a review video.
8. Discounts For Holidays/Special Days
Offers special menu for special days and specific menus as a holiday special. It will increase sales dramatically. Why is that? Physiologically you will win when you will offer special menus on a special day. It shows you care not only for the customers but also their special occasions. And it's a trend to offer special menus on different occasions.
Let's see the holiday scenario. People want different tests as the day is working off. They want to hang out with family and friends. If you want them to bring your restaurants, offer different items. Give them special discounts so they feel special.
Christmas, New Year, Thanksgiving, Easter Sunday, etc. is the key occasion when you can offer discounts to the customers. You can make things like you are part of these festivals. Let your customers enjoy the festivals with your food.
9. Create a Mobile App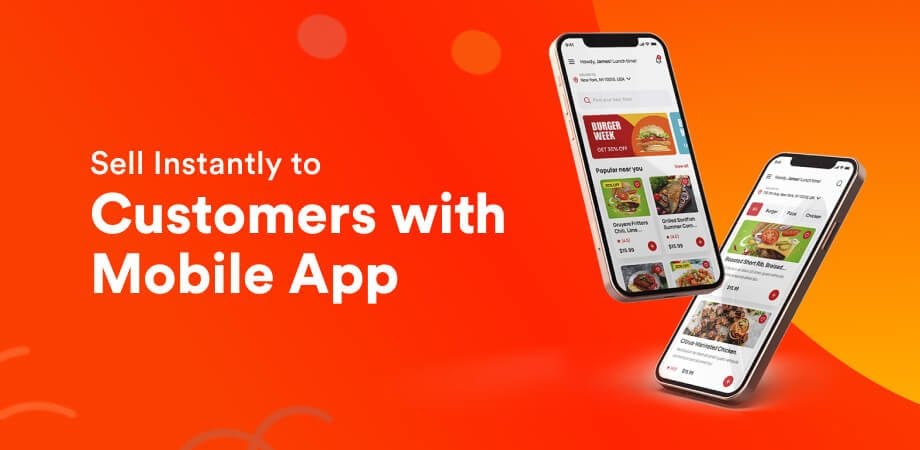 Everyone uses smartphones and uses mobile apps. Having a mobile app for restaurant will give you access to smartphone users. If you really want your food business to grow, then you must have a mobile app. Online food ordering revenue in the US has grown from $8.7 billion in 2015 to $26.5 billion in 2022. That is more than 200% in growth! And all you need to get started is a mobile app for your own restaurant website.
10. Focus on Video Marketing
For restaurant marketing, video is one of the keys nowadays. A lot of people love to see the review, live shot before coming to the restaurants. And YouTube is the second largest search engine. Apart from YouTube and other video platforms, now it's time to focus on two new video platforms for restaurant marketing.
Facebook video is the new video-sharing platform that can help you to grow fast. The platform is free and new. Getting ranked on Facebook video is easy so far. You can get news feed recommendations by making quality videos. Native videos get 478% more shares on Facebook than videos from other sources do. And your video can get viral within a day.
TikTok is another new video-sharing platform that can be used to make your restaurant marketing. 15 or 60-second shots are enough to display any food items to the users. And recently they launched a 3-minute videos option. TikTok owns more users than Pinterest, Twitter and similar social media do.
There are other similar video-sharing sites. More specifically, a short video-sharing site. For restaurant marketing, focus on the major video-sharing platforms. It's free but actionable.
11. Create Customer Database for Targeted Restaurant Marketing
Experts say that ''It can cost 5 times more to acquire new customers than it does to keep current ones''. This is why you should focus on repeat customers. From the start of your restaurant, keep track of your customers. Build an email and contact list for later marketing.
Advanced tools like Zapier and Pabbly can help you to automate your marketing efforts. Using the tools can save your time as well. Marketing automation increases sales productivity.
Engage your potential customers with contests. Use social media for creating and managing contests. Try to use big names and influencers for promoting the content. Close to 89% of industries are using video contests to promote their products and services. So, you can use video content while promoting your own content.
13. Don't forget content marketing
Content marketing is normal in this era. Specially from the start of the Covid19 outbreak, people are moving online and doing vast content marketing. Now, for content marketing, you will need to follow multiple channels.
Keep a blog section on your site. Most of the restaurant themes have blog designs. Add new blogs regularly and modify old blogs based on needs. Do proper SEO for each blog and Promote the content on social platforms.
Share reviews as written and video content. Review content is the most engaging content for any food business or restaurant.
14. SEO is the Key to Making Triple Sales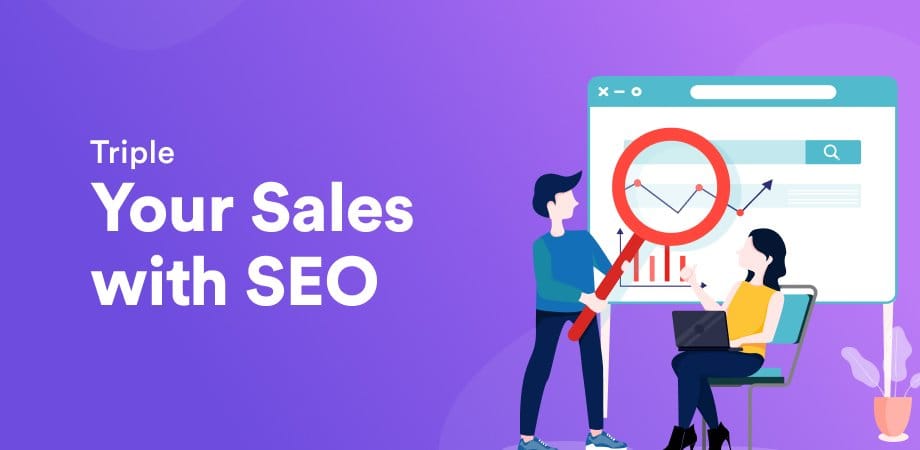 How do you do restaurant research while planning to take a new test? Obviously, your search in google or any other search engine. This is exactly what other people do. Millions of people do search and you can get them by doing proper SEO in your restaurant websites. You can triple your sales simply through SEO.
15. Offer Cooking Lessons and Recipes
Sharing the cooking secret brings sales or loses the sale? Trust us, it will boost your sales dramatically. Here's how it works! When you share some tutorials or recipes, you get a natural promotion. People check the video/tutorial and know about your restaurants.
Most of the time, viewers come to the restaurants to test the foods. Very rarely do people try it to make it at home. Even if they try, they don't try it every day. So, eventually, they will come to visit your restaurant. Apart from this, if you can create a user-engagement video or tutorial, people will surely share it in their feeds.
16. Offer Cross Promotions
Promote your items to other niche audiences. The proper way is to offer something special for another's audience. For example, you can set a promotional banner on any niche-based website. You can check whether they can promote you through their social media or not.
For offline options, setting up a billboard in front of the shop is one way. Moving forward, mini flyers can be another option for promoting your restaurant. Just keep in mind that you want to share your restaurants with other people's audiences. In return, you can also promote them.
"Life is like a restaurant; you can have anything you want as long as you are willing to pay the price." – Moffat Machingura
17. Use the Power of Word-of-Mouth Marketing
Consider yourself going for a hang-out or purchasing any new phone! Normally, you ask your friend for recommendations. This is a real-life example of the power of mouth marketing. You, as a restaurant owner, can grow your business by using the power of mouth marketing.
18. Include Offline Promotions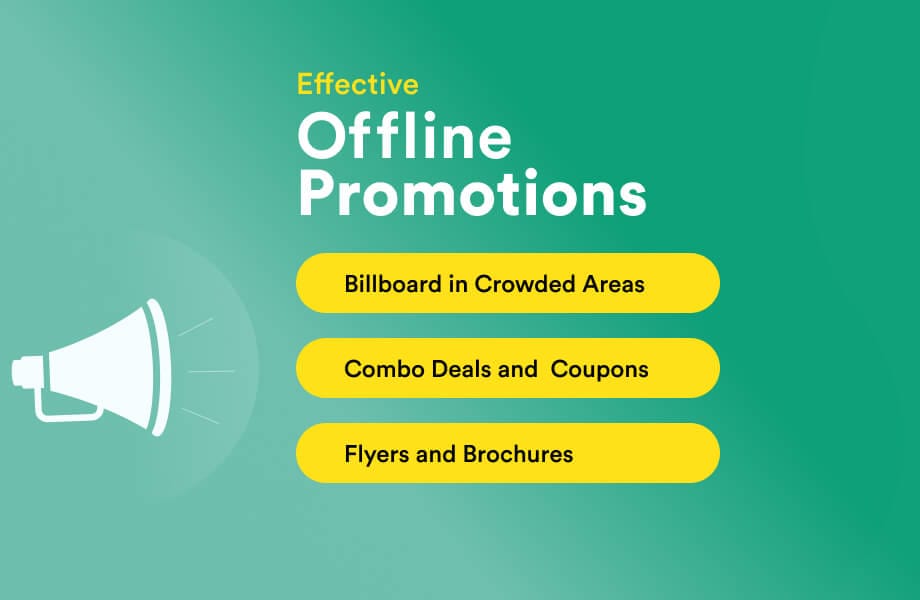 So far, we shared online-focused ideas for your restaurant marketing. But never ignore offline marketing for boosting up your restaurant sales.
Billboard should be placed in a young customer-focused area. Likewise in front of secondary schools, coaching centers, or training organizations. As you know, billboards in crowded places are a traditional method of offline marketing.
Group deal is another offline marketing method that really works. You can offer your customers a combo offer where you will put multiple items and you will make a less moderate profile from individual items. But as you sell it as a group, you will win as your customers do.
Buy one, get one offer are regular but actionable for making restaurant sales. Most restaurants offer this for their customers. Buy one, get one, buy two, get one and it could be more in variations.
19. Enlist Your Site in Popular Directory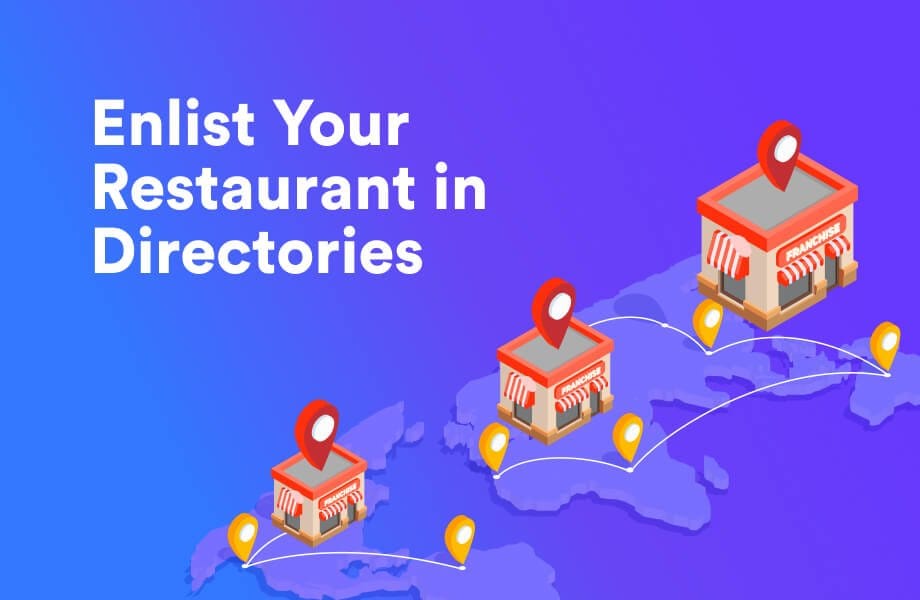 If you want people to notice your restaurant, then you should enlist on popular sites like Yelp. Yelp is a crowd-sourced review website for businesses. Customers rate their favorite businesses on this website. Apart from yelp, there are multiple listing websites that you can use to reach potential customers. Having listed on this type of website will grow the trust of your website in the search engines.
Wrapping Up
Note 💪💪
You can grow your sales without spending extra bucks. Just follow the given tips, apply and see the results. And the best part of this blog is, you can start applying the above tips from now!
Ultimately, you need to consider all of these strategies if you really want to grow your sales. If you have enough resources, you can plan a marketing strategy that reflects your strength. These strategies can help you whether you are on a tight budget or polish your existing strategy to dominate your restaurant competitors in your area.