WPCafe Latest Integrations: Zapier and Pabbly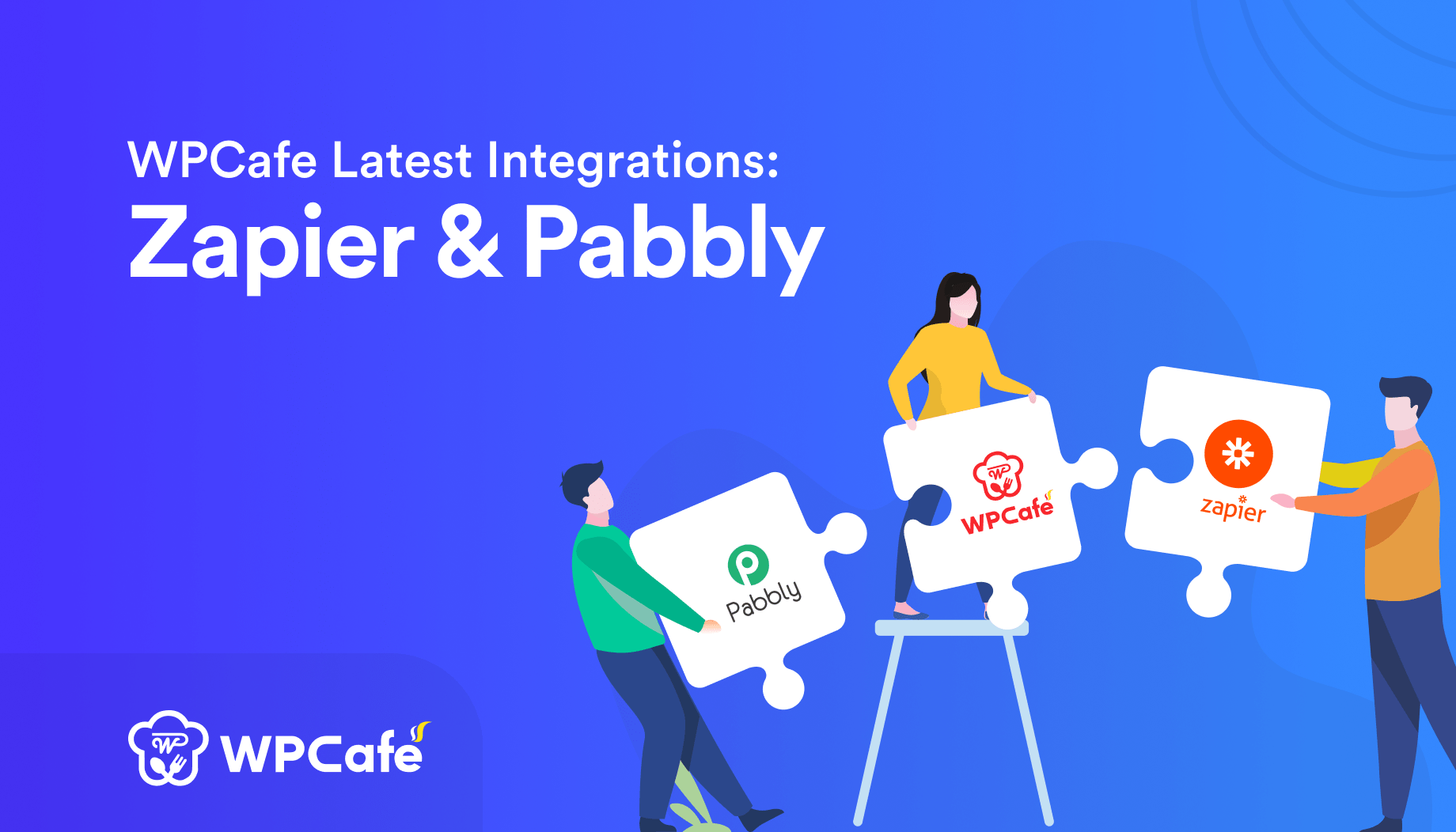 Zapier and Pabbly, two of the best automation tools for digital marketing, are now integrated with WPCafe! If you are tired of collecting and sharing customer data from your website with another application, then you need to try this. This integration will let you automate data collection and trigger actions for specified events.
What is Zapier and Pabbly?
Zapier and Pabbly are both automation tools that help you connect your website to other apps. These tools let you transfer data from your website to the chosen app. The best part about this is that you can set the actions you want to trigger. You can choose from hundreds of different apps to perform these actions making these tools a great option for automating digital marketing.
Zapier
Zapier offers more than 3,000 apps for you to connect to and this number is growing every week. This makes it a popular choice for many users. You can set up automated connections called Zaps in a few minutes without writing a single line of code. Create multiple Zaps to automate your day-to-day tasks and build workflows between apps.
Zapier Pricing Plans
Pabbly Connect
Pabbly Connect integrates and connects more than 750+ apps for seamless real-time data transfer. You can choose to collect data from your website and set up an action for an event similar to Zapier. These actions are called triggers. Pabbly Connect is just one of five automation products that they offer.
Pabbly Pricing Plans
Setting up WPCafe with Zapier and Pabbly
As WPCafe users, you can choose to use either of these automation tools with your website. Both of these tools use webhooks to connect with your WordPress website. All you need to do is create automation and add the webhook URL to collect reservations.
You can collect reservation details and food ordering details both using these integrations. Since the Food Ordering module uses WooCommerce, you need to integrate WooCommerce with Zapier and Pabbly for food order details.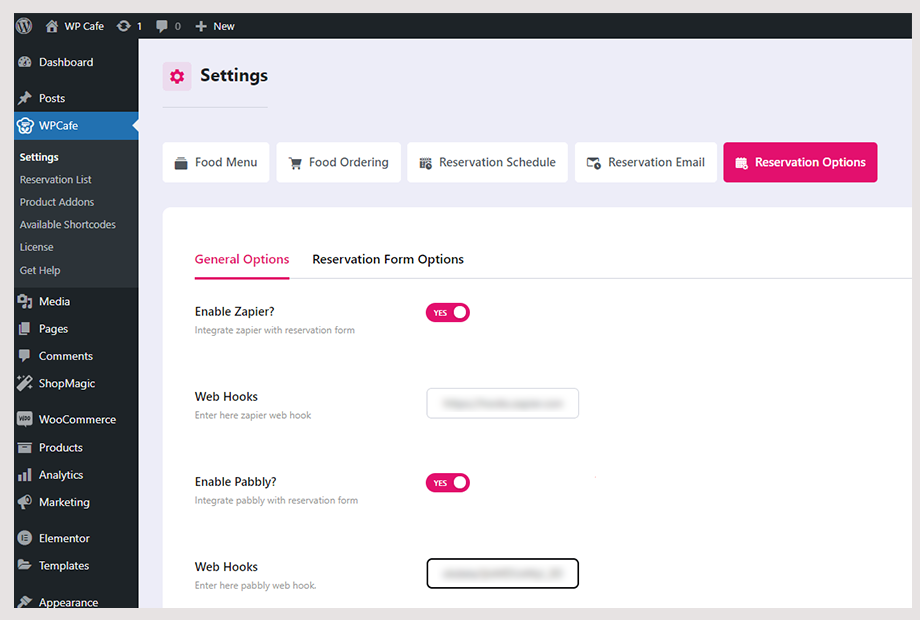 Integrate Zapier with WPCafe
Here is a brief outline of the steps for adding the webhook for a Zapier automation also called Zap. Visit the documentation to visualize these steps.
Step 1: Go to https://zapier.com and create a Zapier Account
Step 2: Create a Zap
Step 3: Select Webhook
Step 4: Create a Trigger Event
Step 5: Copy the webhook and paste it in your WPCafe Zapier settings.
Integrate Pabbly with WPCafe
Similar to Zapier, these steps will help you set up Pabbly for your WPCafe website. Visit the documentation to visualize these steps.
Step 1: Go to https://accounts.pabbly.com/ and create a Pabbly Account.
Step 2: Select Pabbly Connect
Step 3: Create a new Workflow
Step 4: Choose an application to connect to
Step 5: Set a trigger Event and Action
Step 6: Copy webhook URL and paste it in
Automate Your Digital Marketing Strategies with WPCafe Pabbly and Zapier Integration
Let Pabbly and Zapier take care of your redundant marketing tasks. Collect your customer's data from reservation forms and create automation. This automation will save you valuable time to focus on important tasks for your business.