Top 7 Food Menu Plugins for WordPress 2023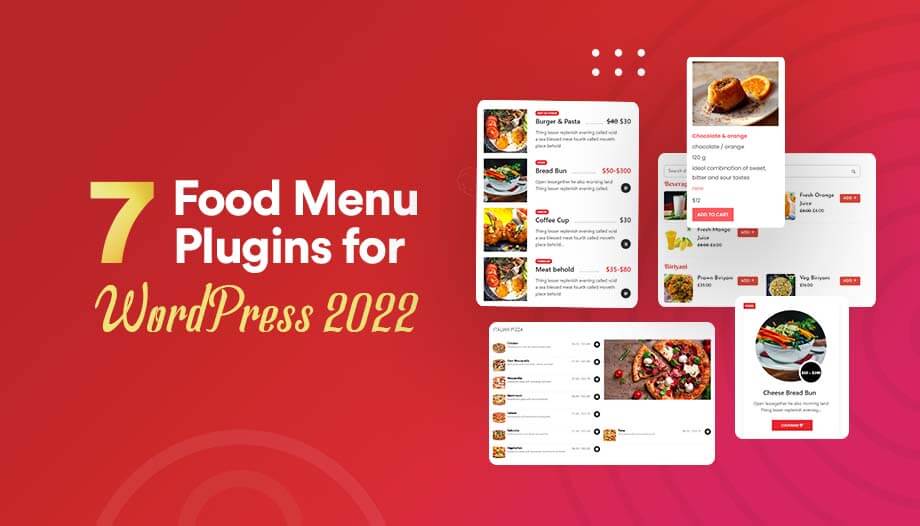 People love ordering food online and enjoying it in the comfort of their homes. There are plenty of WordPress food menu plugins to help you build an online food ordering and delivery service. Customers can then easily visit your site and order from your food menu at any time!
But there is one problem. If you own a food business, you will know that competition is tough.
So how can you stand out from your competition?
Lucky for you, here is a list of 7 popular WordPress food menu plugins. Create your unique restaurant or cafe page on WordPress using these plugins.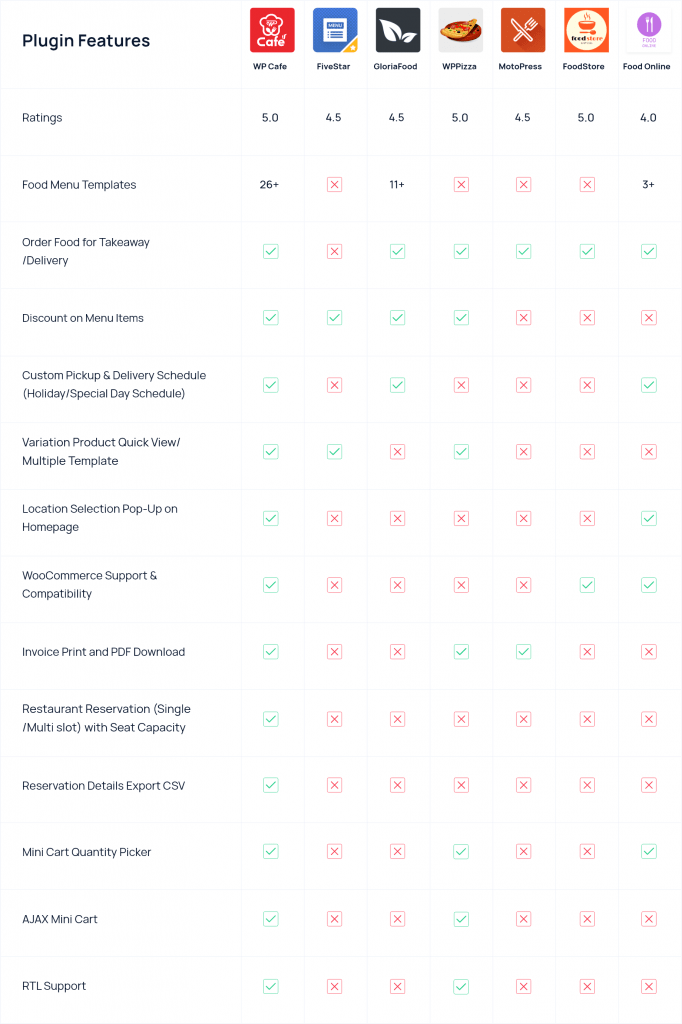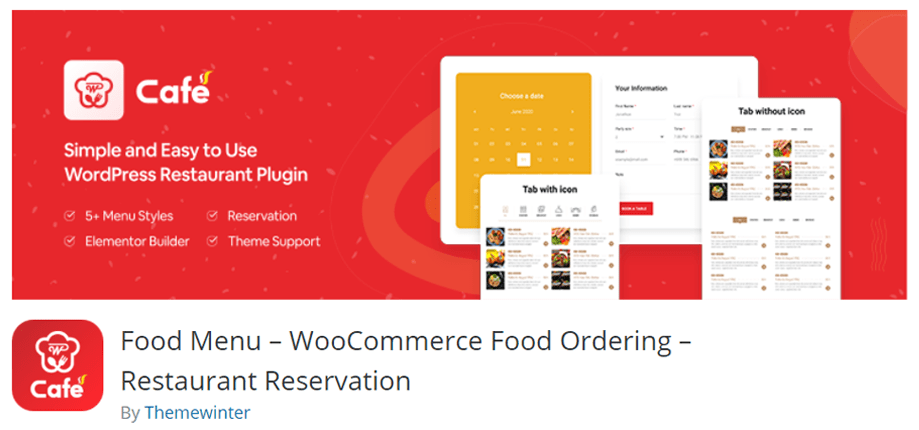 WP Cafe by Themewinter is the perfect all-in-one solution to get started. This food menu plugin offers 26+ food menu styles and a restaurant reservation system. It is suitable for all types of restaurants and cafes. Moreover, you can design the perfect restaurant website easily with Elementor support. This plugin also supports Divi so you can use that too for your website. You can also get multivendor support with WPCafe and Dokan Addon.
This WordPress plugin is perfect for restaurant reservation management. You can easily create and maintain multiple reservation schedules and seat capacity. It also sends you a reservation notification email. You can choose to cancel or confirm reservations through it. There are features to add outstanding food discount codes to your menu. It is also one of the best food ordering plugins for WordPress.
In summary, some of the best features of this food menu plugin are:
QR code for menu
Compatibility with WordPress restaurant directory listing themes
Live Order Notification
Multivendor Functionality
Advanced Delivery Module
Advanced Search & Filtering System
26+ food menu templates 
Food menu and restaurant reservation system both in one plugin
Day-wise restaurant opening/closing (Single-slot/Multi-slot) reservation schedule with reservation seat capacity.
Dynamic reservation form field with reservation notification email. 
Supports Elementor page builder and WooCommerce invoice print and download.
Location and category widgets to showcase available food.
Responsive live search and AJAX minicart
Supports orders for takeaway and delivery
Pickup / Delivery schedule management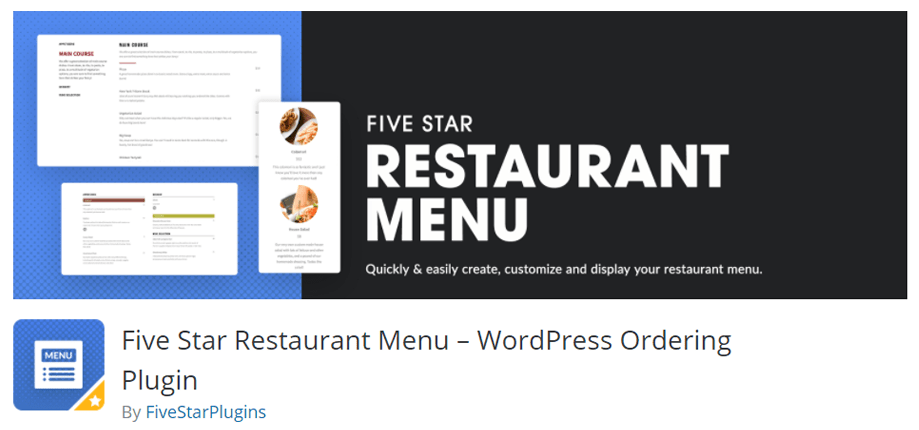 Five Star Restaurant Menu is a popular WordPress food menu plugin to create a restaurant menu. You can build responsive layouts for all devices. Creating separate menus for different categories is also possible.
It also has an ordering system which is convenient. Customers can add items to their carts. This is then sent to the admin panel. Admin can then set the status of the order for the customer to see. There is also advanced customization where customers can edit each item with addons.
Some features for this food menu plugin are:
Advanced restaurant menu ordering cart for menu items, addons, payment and order progress.
Icons to show dietary and ethical requirements.
Google maps to show local suppliers or ethical sourcing programs.
Display reviews of menu items.
Gutenberg blocks to display restaurant menu sections.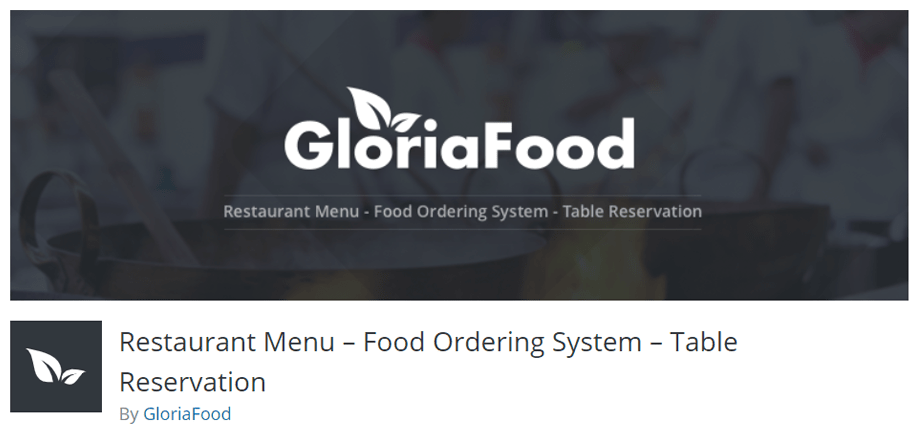 GloriaFood's plugin is another food menu plugin with table reservation systems. It offers a friendly single-page checkout for ordering takeaway and delivery. There are also multiple payment options such as cash, online payments and other features.
The restaurant booking system has a simple reservation form and option and confirms table reservations. You can also set alerts in case the ordering app is not available. The restaurant staff can also call to notify the customer when they are not taking orders.
The application is supported on Android and iOS as well. Few of the features are listed below.
Restaurant reservation application (Android/iOS) to receive and confirm table reservations
Restaurant ordering status, website analytics, delivery heatmap
Multiple delivery zones with different minimum order value/delivery fees.
Customizable menu items with support for promotions.
Alerts for ordering app being unreachable and follow-up call when restaurant staff is not taking orders.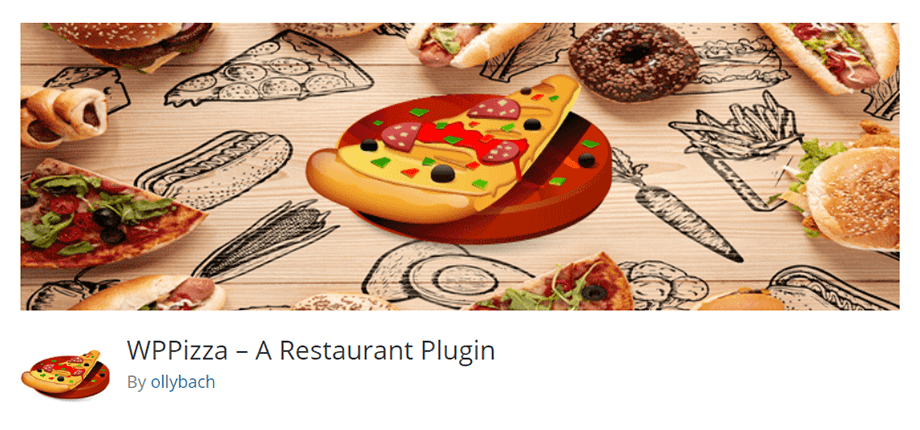 WPPizza is a free plugin that is excellent for designing and managing a pizza website. You will find extensive features that will make it easier to design menu items, set categories, multiple prices per item, descriptions and so much more. Although it is focused on pizza, it can still be used for other types of food items.
This plugin comes with a great, mobile-friendly design and the eCommerce features make it easy for customers to place orders. As an admin, you can also track the orders and set special discounts on items. There is also an option to set tips making this plugin really convenient and easy to use.
Few key features of this plugin are:
Notifications for new orders.
Compatibility with WPML to create multilingual restaurant menu.
Plenty of premium add-ons for more features and functionalities.
Online order and multiple payment options like PayPal, Stripe, Cash on delivery and more.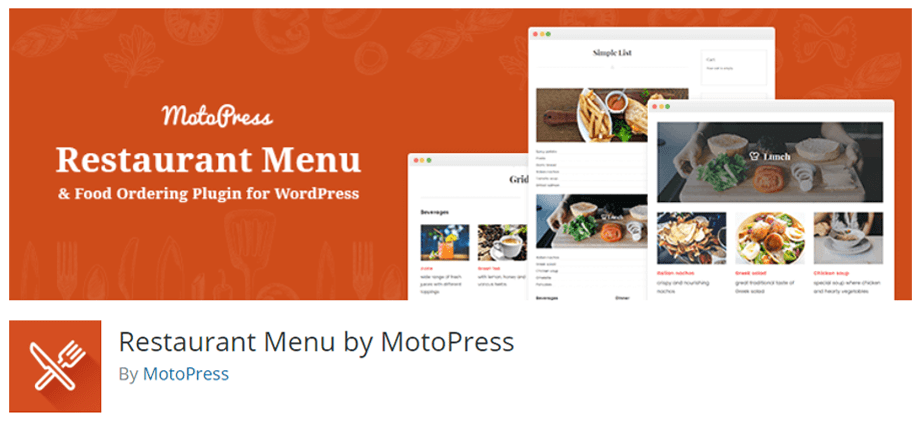 Restaurant Menu by MotoPress is a great option for businesses in fast food and multipurpose restaurants.
This food menu plugin is great for pizza, fast food, or any typical restaurant. It has responsive themes and customizable icons and buttons to set up a beautiful menu page.
It also lets customers pay using Paypal or COD but it comes as an addon. The plugin also allows test payments to check the system before running it live. Customers can check the order status of their purchase from cooking to shipping. There is also an option to create customized email templates for payment and notifications.
Some of the notable features for this plugin are:
Grid and list layouts with complete menu item presentation details
Menu item highlights with plugin or custom icons
PayPal and COD payment methods (addon)
Order status for customers to track their purchase
Customizable email templates and notifications.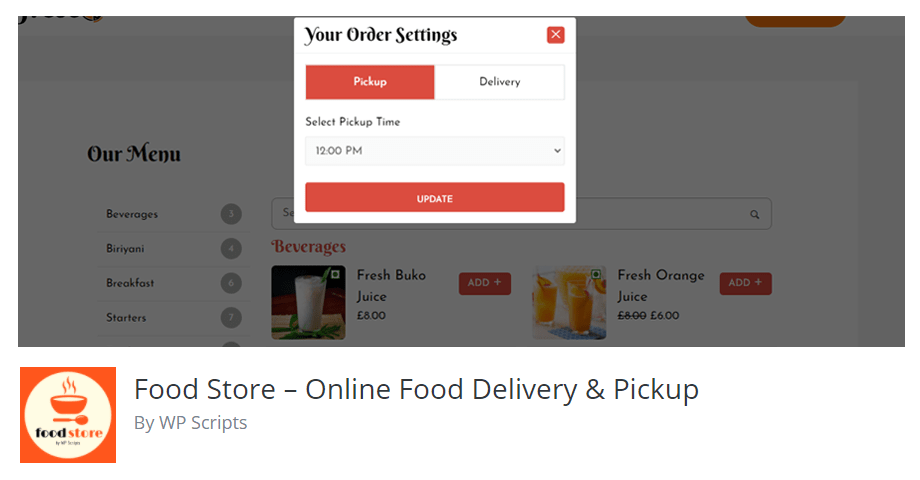 Food Store by WP Scripts is another wonderful plugin for menus and delivery. This plugin works with WooCommerce making its features familiar to use. You can create restaurant menus for instant ordering. Customers can pick suitable timings for their orders.
There are premium add ons which lets you set store and service hours. You can also get the WhatsApp cart feature. It will let your customers easily create and submit orders from WhatsApp. Customers who frequently use WhatsApp can contact and set orders straight away.
Few notable features for this plugin are:
Food Store works with complete WooCommerce settings.
Setup your food items using WooCommerce with ease.
Enable Catalog Mode / Restaurant Menu with ease.
Tag your items with Veg or Non-Veg markings.
Fully responsive and optimized for mobile devices.
WhatsApp cart in premium addons.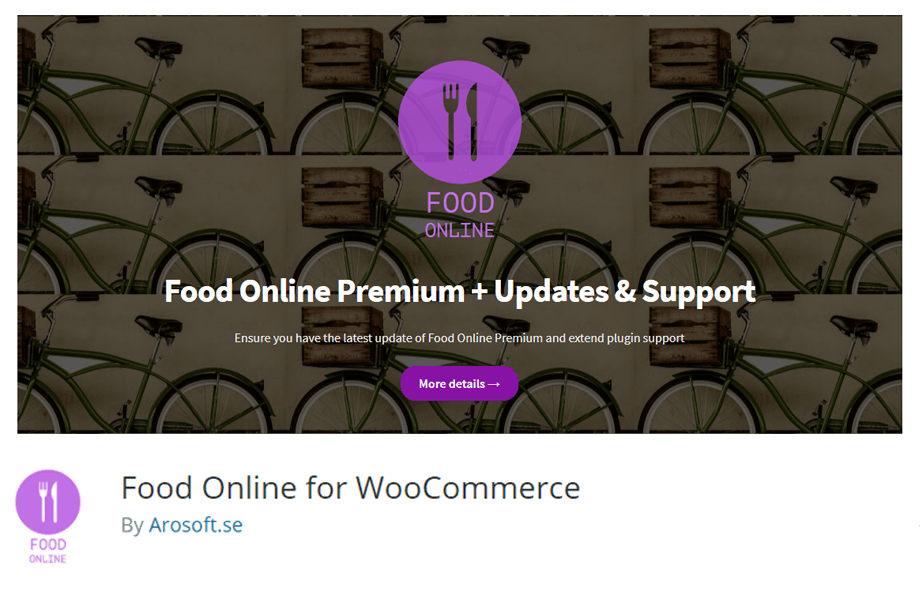 Food Online for WooCommerce by Arosoft.se is a WordPress food menu and delivery plugin that works with WooCommerce. It is simple to use and comes with great features. You can create menus with different layouts and styles. There are three layouts to choose from. They even have an accordion menu making it convenient for users to order food.
Multiple delivery options are available in this plugin. Customers can choose delivery modes. A map is also available to choose the exact delivery location. Shipping costs and the best shipping method can also be viewed.
Some of the features are listed below.
Accordion menu with 3 menu layouts
Menu title and item icons
Product Pop up options
Order time management
Time Picker
Delivery address and postcode validation
Show best shipping method
All of this information might be confusing if you are new to WordPress and looking for a WordPress food ordering plugin. So we did the work and summarized the core functionalities of the plugins. If you are struggling to decide on which WordPress food menu plugin to choose, then look at this list and find out which one suits you the best.
A good WordPress food menu plugin will give you the necessary features to easily create a site. But a great WordPress food menu plugin can completely transform your site to give a premium feel to your visitors. This is necessary for you to stand out in the restaurant industry. Additionally, you can check food menu plugins with restaurant reservation features.
Overall, WP Cafe by Themewinter provides a complete list of features for you to create your website. Moreover, this plugin has an add-on for you to create a multivendor restaurant website. This article only highlights a few of the notable features of this plugin. Find out about the other list of features that can boost your site's appearance. You should also make sure to check the key elements required when designing a restaurant website.