WP Eventin Update: Actionable QR Code, CRM Integration and More
Good day WP Eventin users! WP Eventin is back with another new update! We are excited to share that, the latest release of Eventin brings a new attendee ticket module, Actionable QR Code, CRM integration and many more!
Actionable Unique QR Code (Pro)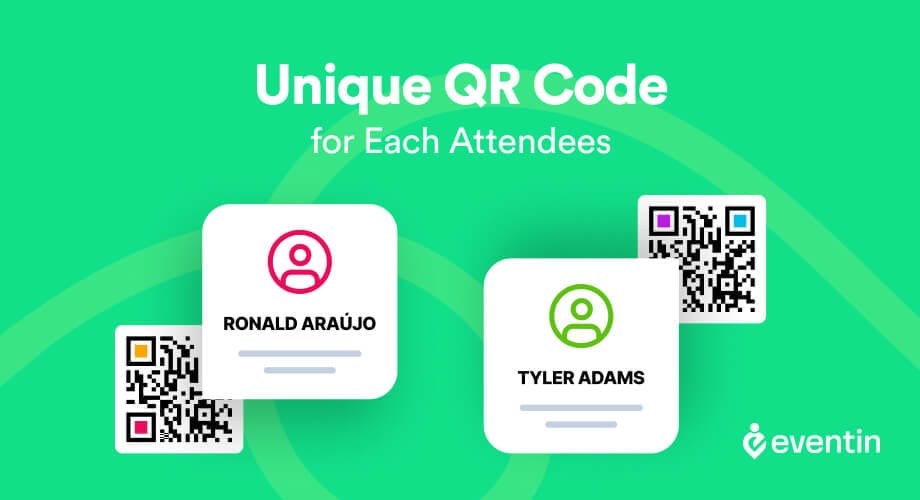 A unique QR Code can be generated for each event attendee. The QR Code will be available on the ticket. Admin can easily scan the QR Code without any complex system to confirm the participants. Remember, Its a premium feature and to get it, upgrade to WP Eventin Pro.
Groundhogg™ CRM Integration (Pro)
Marketing automation is one of the key headaches for many event organizers. So, we come up with the CRM integration. In our early released, we provide FluentCRM integration and this time, we are here with Groundhogg integration. You can send the purchaser and attendee details in Groundhogg™ CRM and automate your future marketing tasks.
New Attendee Ticket Module (Free)
We added a whole new design for the event ticketing. The new design and style of the Event tickets will show more professionalism. We also added a download and print option for each ticket. Please be aware, Eventin ticketing required the WooCommerce plugin.
Let's see the full changelog for the latest WP Eventin release. Just recalling, we have tons of new features in the roadmap. You can check the WP Eventin roadmap and submit a feature requests if needed
What's New in WP Eventin Free v3.1.3
New: New attendee ticket module
Fix: General bug fix
Fix: CSS issue fix
What's New in WP Eventin Pro v3.1.3
New: New attendee ticket module
New: Actionable unique QR code for attendee management
New: Grounghogg CRM integration
Fix: General bug fixes
So, what are you waiting for? Download and upgrade the latest WP Eventin and enjoy the newest features. Any questions that hit your mind 🤔🤔 ? Feel free to drop it in the comments section 👇. We are here to respond.
Let's Get Social! 
Join at our Facebook community to know the latest update and share your feedback about our products. Moreover, we are offering a flat discount for our community joined people.