How WPCafe Help Boost Sales for Your Restaurant (2023)
The food delivery market is changing at an accelerated pace. And as a restaurant owner, being online is the way to go when it comes down to expanding your current customer base & boosting your stream of revenue.
People have moved on from ordering offline to ordering online because it is easy, convenient and completely transparent. They can finally say goodbye to the hustle and bustle generated by the old ways of food ordering.
This is what they want. So then, why not give the people what they want?
Advantages of Online Ordering for Restaurants
We're digital nomads, living a digital life! And one thing that we have learned over the course of this evolution is that whatever we want or need, can be obtained with just a few clicks on our beloved smart devices. Even the food – all kinds, to satisfy our different cravings on different days of the week.
Here is a list of key advantages of the online ordering system:
More customers choose to order from restaurant websites and apps than food portals
Efficient customer and order management
Monitor your expenses incurred in real-time
Makes the ordering process easier
The convenience of mobile ordering
Free and cheap marketing
Greater reach
Drive Your Restaurant Marketing with WPCafe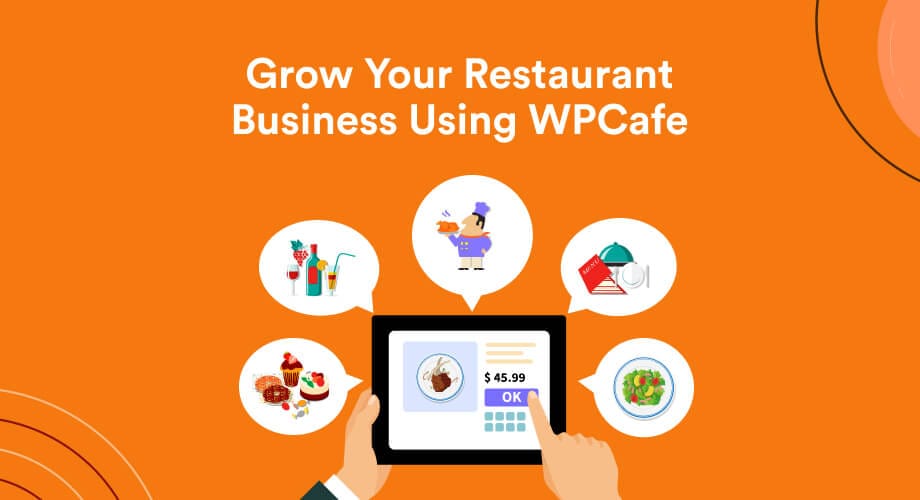 WPCafe is built for automating your daily restaurant-related activity. We call WPCafe a complete WooCommerce Restaurant Food Ordering, Pickup and Delivery Plugin to Launch a Restaurant Website. In spite of being a restaurant software, WPCafe has several features that can help you boost sales in your restaurant.
In the below list, we will mention all the remarkable features. And will talk about how they can boost your sales. Remember, you will not need to invest any extra bucks for implementing the following features. Let's get started.
Create Loyalty or Reward Programs to Encourage Customers to Buy More
Customers enjoy getting more for less and loyalty programs do just that. For every purchase, give your customers loyalty points. This will encourage them to buy more to get more points. Eventually, they will order more to increase their points and you will sell more to increase your revenue.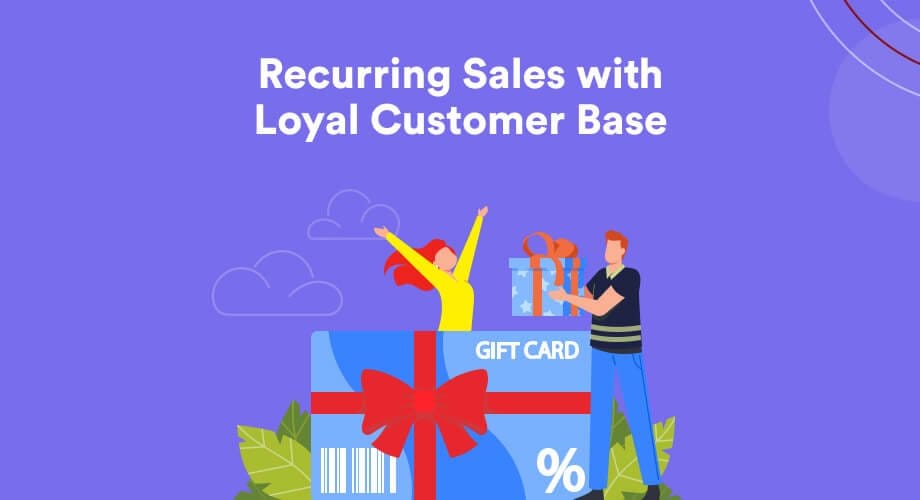 Grow Your Customers by Offering Referral Promotions
A simple referral program can multiply your customer base. This is highly effective for online restaurants because customers can easily share the promotion with their friends and family. WPCafe lets you do just that with their referral program. Just mention the amount of discount a customer will get for referring a friend and advertise it on your website or social media.
Make Data-Driven Decisions with In-Depth Analytics
Data is one of the key components for any business only if you can use them. Data is called asset for the future marketing. While most of other plugins are providing generic features, WPCafe comes with analytics. As you can see the data, graphs so making better decisions is easy for you.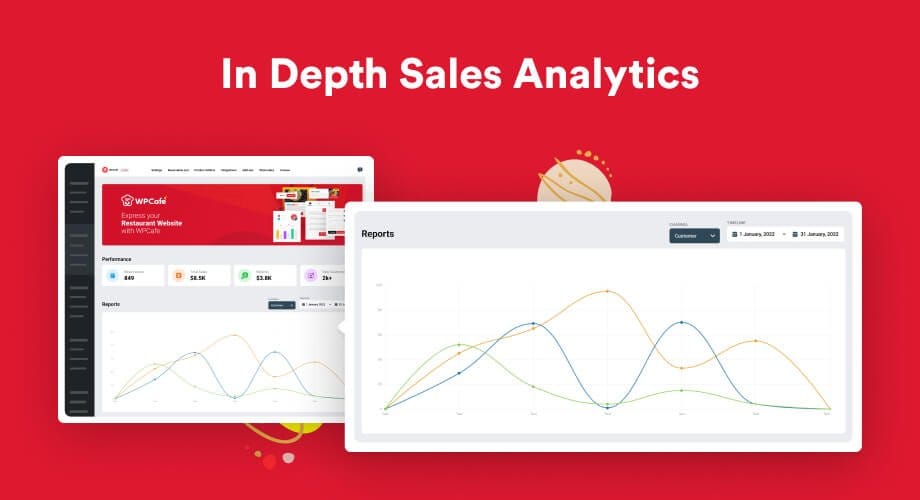 You can check the total sales report at a glance, can see the report for specific time frame. Moreover, you can see the sales conditions as graphs. It's just a moment of looking matter to see the sales condition of your restaurant with sales analytic based WPCafe dashboard.
Get More Customers with Visual Table Reservation
Let customers give better flexibility while placing a new restaurant reservation. As the customers can place orders with their favorite spot, chances dramatically decrease for canceling reservations. Also, as users are flexible to select their demanded place, it will ultimately encourage them to place reservations.
Boost Sales for Your Restaurant with Order Bump
Ecommerce order bump, the miraculous marketing strategy that helped McDonald's sell 9 million pounds of fries globally per day. Order bumps alone have been very instrumental in increasing the AOV by 10% – 30% for eCommerce stores. With WPCafe order bump features, you can set your own food items for your customers.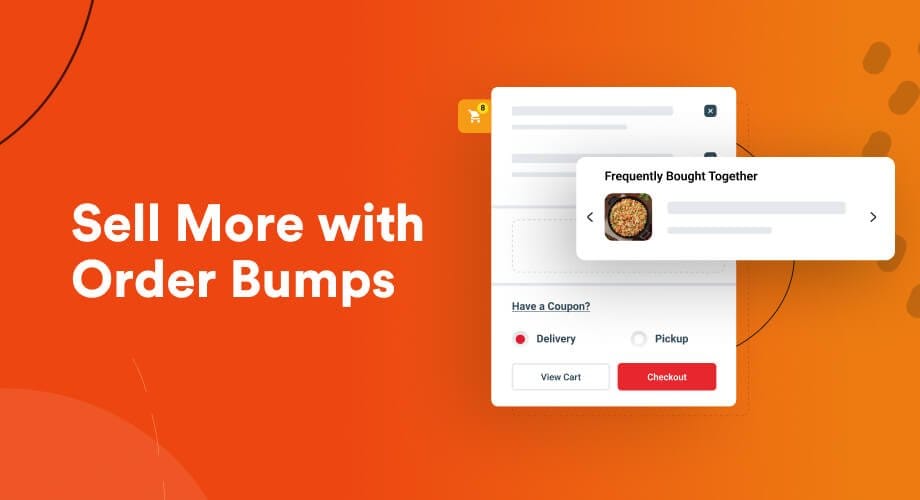 Discounts For Holidays/Special Days
Some special occasions require special celebrations. Let customers know that you care about their special day by offering special discounts. WPCafe lets you do that by simply adding a special day or holiday discount menu. Best part about this is that it is easy to share your special discounted menu with others online.
If your restaurant has multiple branches, you can offer a different menu. Maybe you have special items available for one or multiple locations. Each area might have different items that are popular for that specific area. Boost your sales by creating branch-wise menus. WPCafe lets you create multiple menus for different branches.
Every restaurant is unique, and so are the food items. While as a restaurant owner, you offer regular foods for the customers, you can boost the sale with a special menu. Just do the analysis and make a special menu. It can be best-selling items for each day and can be occasion-based items. Maybe you can offer a different combination for the A/B testing.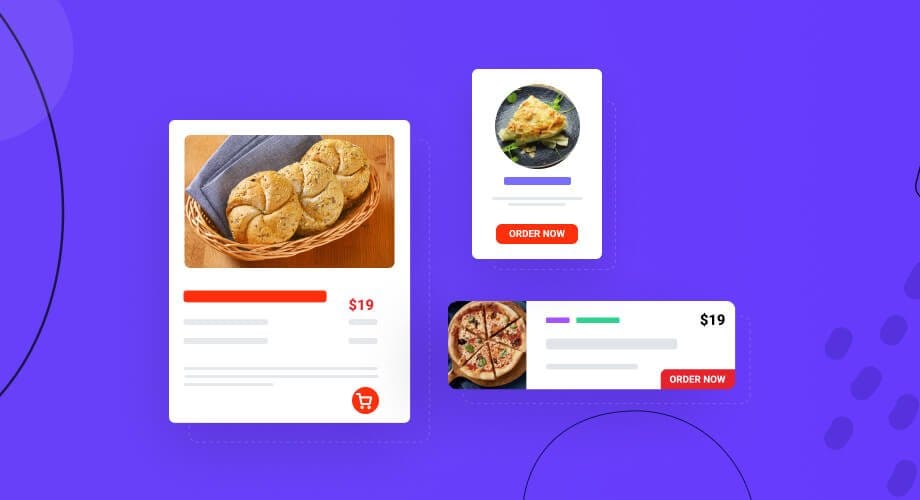 With WPCafe, you can create a menu of the day pop-up that will display on the website. You can control the menu of the day from the admin panel. So, creating a menu with your desired food items is now under your control. The best part of this menu is, that you can add discounts to the menu to grab the customer's attention.
Upsell and Cross-Sell to Increase Total Value of Sales
Cross-promotion is always beneficial and boosts restaurant sales. Specially if you can create a proper bundle and offer it to your customers, your sales will increase for sure. For example, if you notice any product is trending and customers are buying a lot. You can add different items/subitems as add-ons.
WPCafe product addons allow you to add as many addons as you want. You can add different types of addons for example select only, multiple selections etc. The best part of WPCafe addons is, you will have a text file where you can add a small description of the addons. There you can convince your potential customers.
Ready to Grow Your Online Restaurant Business?
Selling food online has become much simpler and better thanks to online food ordering systems. There are so many opportunities for you to maximize your profit online that it is necessary to have a complete online food ordering system. WPCafe offers you just that.