Introducing WPCafe Food Delivery Module that Effectively Increase Conversions and Reduce Cost
If you've ever wondered how to make a slow restaurant busy, then adding delivery to your restaurant business is the key to achieving all that because restaurateurs are being forced to adapt to a new food delivery business model if they want to survive.
Fortunately, there are small things you can do right now to make the most of your online food ordering service. With the release of WPCafe v2.2.0, we are helping you build just that.
Importance of Online Food Delivery
Online ordering and delivery systems are crucial for any restaurant's growth. It results in higher sales volumes and greater customer satisfaction. About 60% of customers order food online at least once a week with another 31% ordering online at least twice. Of these customers, about 34% spend at least $50 when ordering food online.
This is a clear indication of how much a restaurant can earn by selling food online. Apart from that, here is a brief list of benefits for having an online food delivery system.
Reduce your Operating Costs – Food delivery platforms charge extra costs that can be reduced with your own food delivery system.
Get larger order Volumes -. Restaurant space is limited so selling online means you can serve more customers regardless of less floor space.
Stay ahead of your Competition – You can connect with your customers directly online and prevent them from traveling to their nearest restaurant.
Manage your Menu and Delivery Zones – Easily update your menu with food that is in stock and set delivery charges for specific zones.
Connect with your Customer in Real-time – Most of your customers carry mobile phones at all times so you can catch them any time of the day with your food ordering system.
Get WPCafe's latest release and start building your food delivery system today. Find out the complete list of WPCafe features here.
Take Unlimited Food Orders at No Additional Cost
A downside of signing up for many food delivery services are additional costs. Businesses need to pay extra charges for every order. This becomes a huge expense in the long run. WPCafe removes this expense by allowing you to take unlimited food orders without any additional cost!
"Uber Eats and DoorDash are consistent in their service fee pricing being pegged to 15% and 11%, respectively."

– Source TechCrunch
Add Restaurants on Google Map with WPCafe Food Delivery Module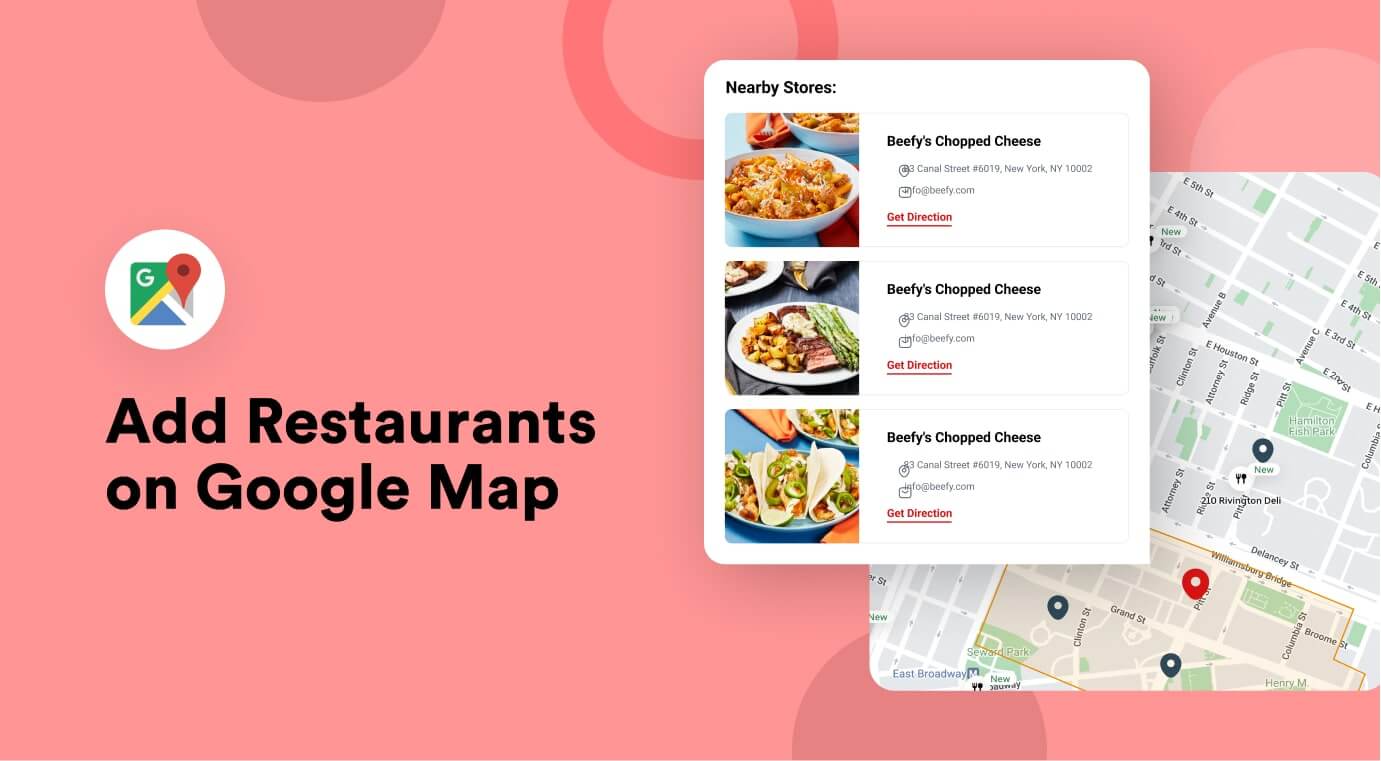 Easiest way for people to find your business is through Google Maps. Now you can add a Google Map location for your store to let customers search for your store. This simple step can help boost your sales by letting customers quickly find your restaurant. WPCafe lets you do that with only a few simple steps.
Set Minimum Order Amount
For some restaurants, it might be profitable to set a minimum order amount. WPCafe makes it easy to do this. You can do this straight from WPCafe settings and it will be updated to show on minicart, cart page and checkout page. Restaurants can take advantage of this feature to ensure more sales for online orders.
Reducing Checkout Time with Google Autocomplete Address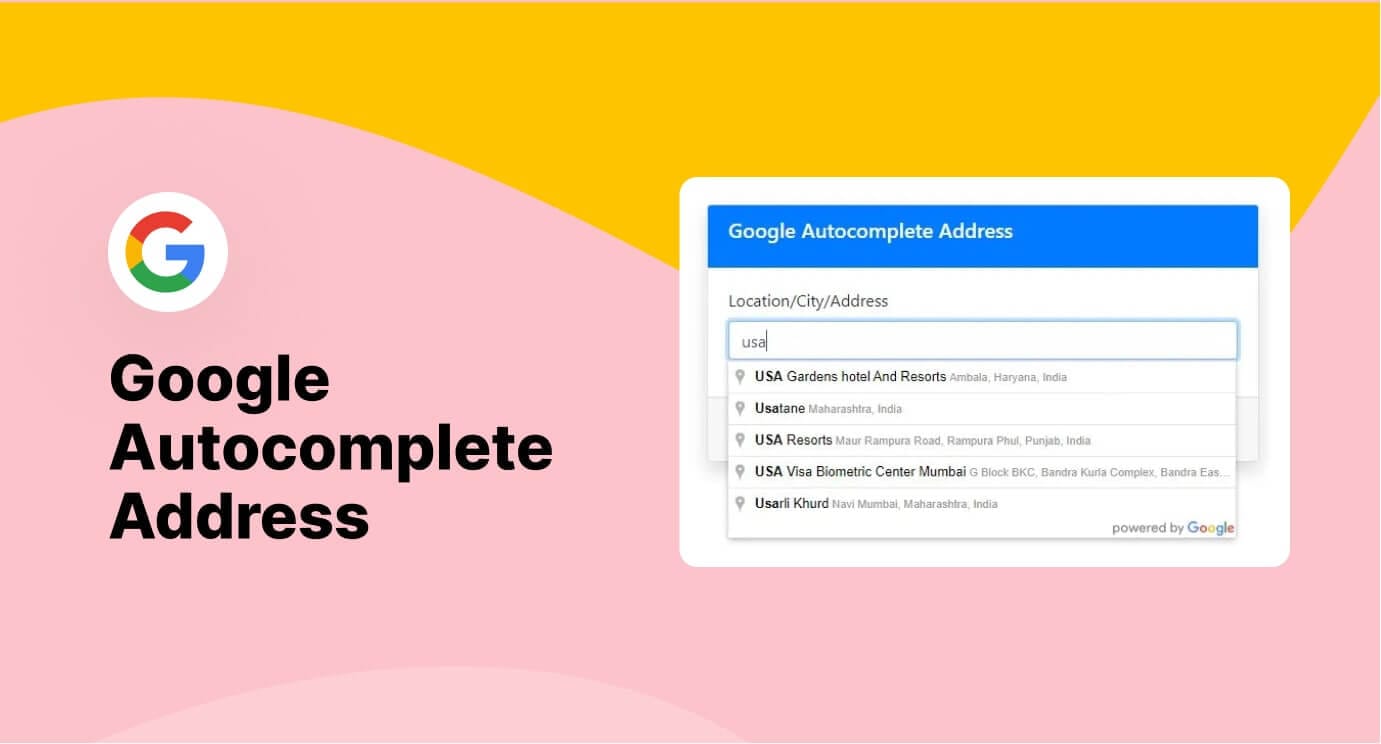 One of the reasons for cart abandonment is a lengthy checkout process. No one likes to wait for food, especially hungry customers. To improve cart checkout time, WPCafe brings you Google Autocomplete address feature. When a customer starts typing, Google will automatically give suggestions and make it faster for customers to fill in their address.
Create Delivery Zones with ShipDay Plugin
An important part of any food ordering system is managing deliveryman and charges. It might get complicated to manually set these. For this reasons, ShipDay plugin has been integrated to simplify the process. You can create deliveryman profiles and assign your food orders to these drivers who will deliver the food.
Complete Food Delivery Solution with WPCafe Food Delivery Module
WPCafe brings you a seamless delivery system that you can use for your restaurant website. Each of these features were developed by keeping in mind customer as well as admins experience. For food ordering, these are the basic list of features that WPCafe offers.
Food Ordering for Pickup/Delivery
Set Food Location
Add Restaurants on Google Map
Add Minimum Order Amount
Sell on WooCommerce
Delivery Zone with ShipDay Integration
If you are still looking for more features that are not listed here then you can checkout WPCafe's feature list. Plenty of other features are available for you to create your own online food ordering website.