WPCafe 2.1.0 Brings Exciting New Changes: Table Layout Selection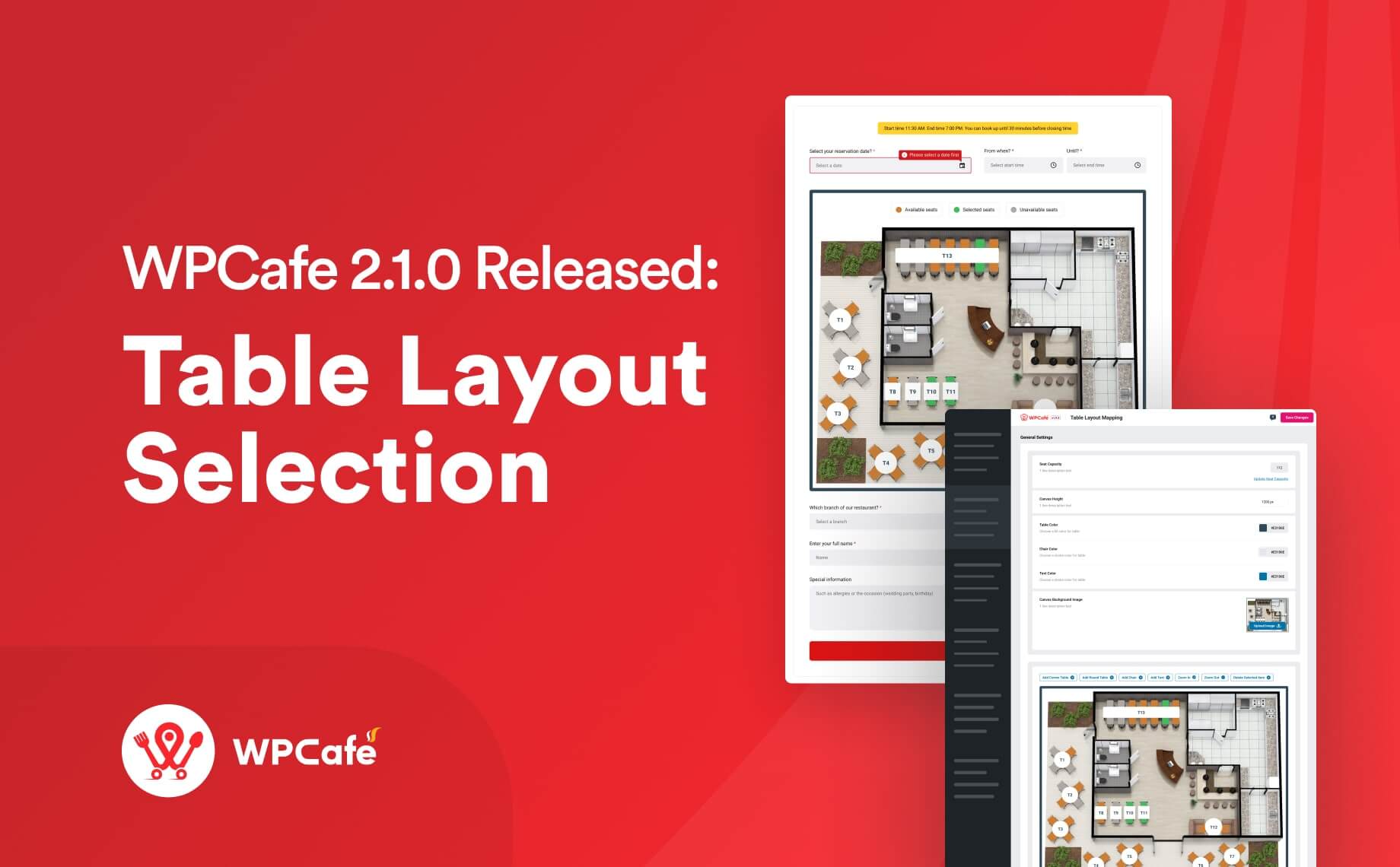 Hello Everyone! WPCafe 2.1.0 is ready to release! Before releasing the final version, we would like to confirm if it is working smoothly on your website. We are here to share the details of the updates.
WPCafe 2.1.0 Changelog
= Free 2.1.0 =
Tweak : Reservation and Pickup/Delivery time format updated
Tweak : Reservation current date schedule updated
Fix : Date format in Reservation report
Fix : cart icon and popup icon fixed in food menu shortcode and widget
= PRO 2.1.0 =
Add: Visual Table Reservation
Tweak : Pickup/Delivery time format updated
Fix : Cart icon and popup icon fixed in food menu shortcode and widget
Table Layout Selection is Here
Long awaited Table Layout Selection feature is out! Now you can create a map of your restaurant tables. Customers can choose which seat they want to book during reservation. Giving customers options to choose can save your staff time on seating guests.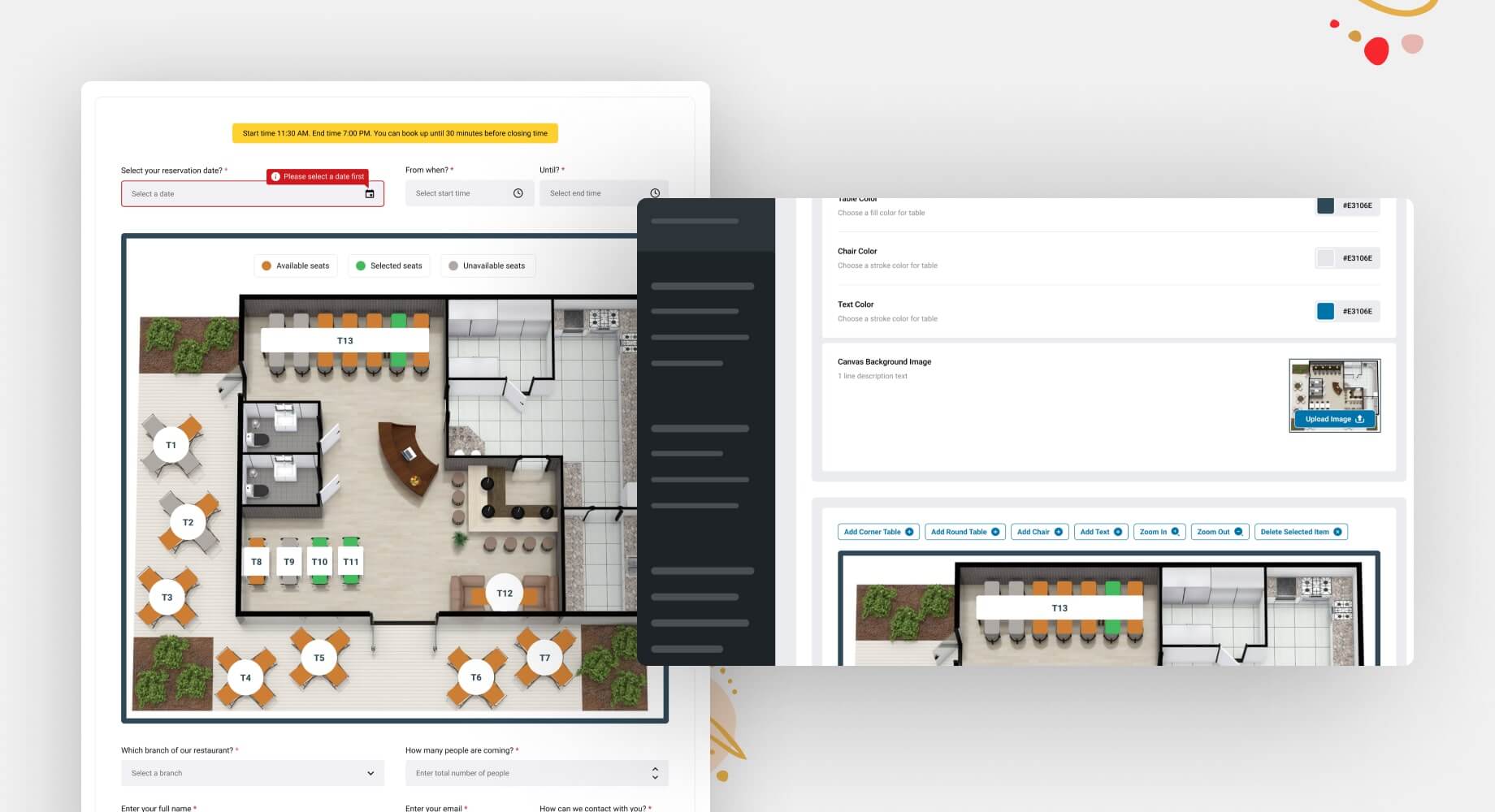 Setup Your Restaurant's Table Layout
You can create a table layout that looks exactly like your restaurant with WPCafe 2.1.0. Simply enable table layout reservation from WPCafe settings and you will see a new tab for table layout. Here, you will find all the settings for adjusting your layout image, table, chair and even seat capacity.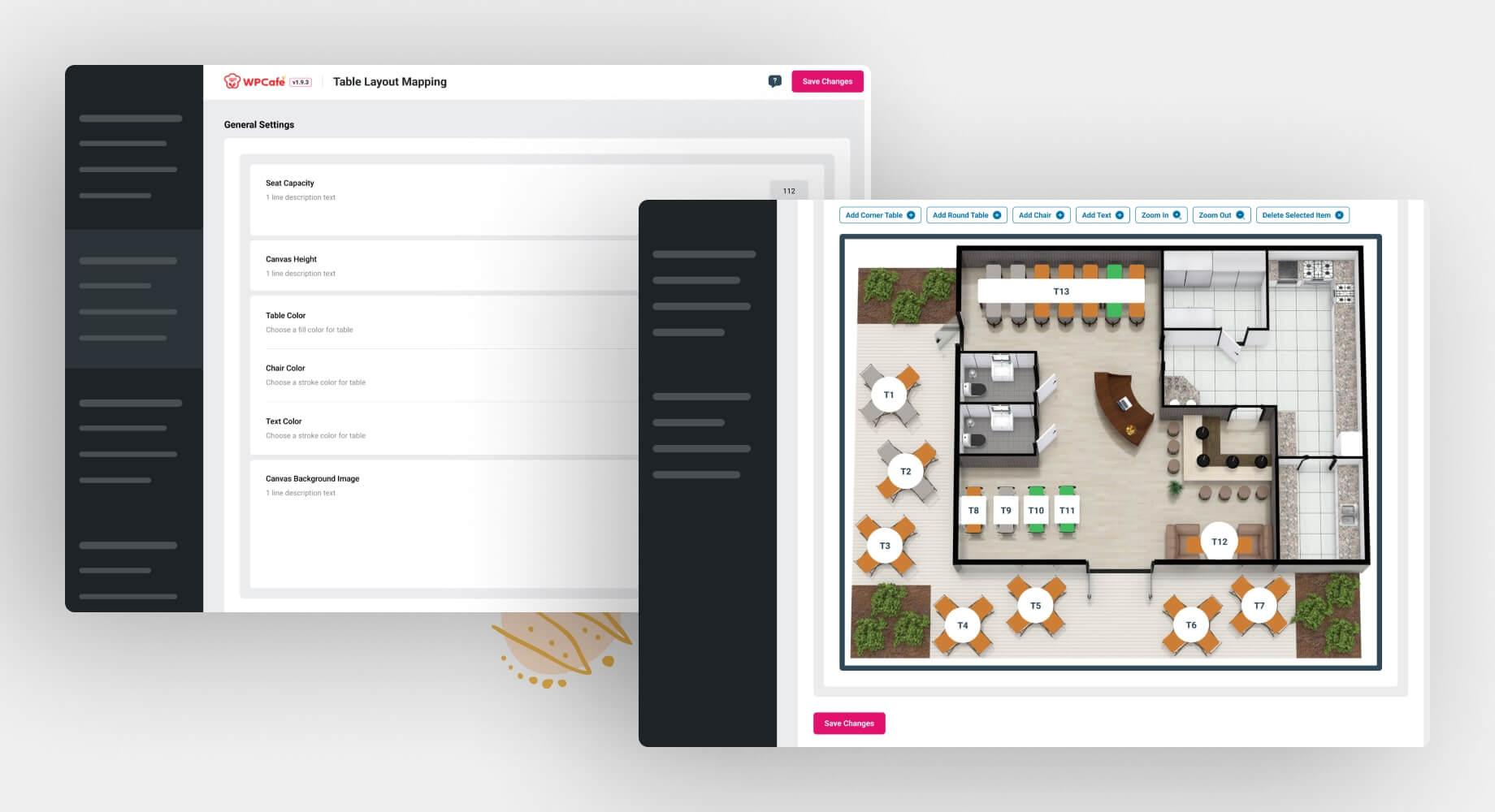 Once you setup your layout, guests can start reserving seats. Keep in mind that table layout feature works only with Single Slot Reservation. So you need to turn off Multi-Slot reservation for this feature to work. When guests start filling up their reservation form, they will see the table layout and start choosing their seats. Different color labels will show available, unavailable and selected seats.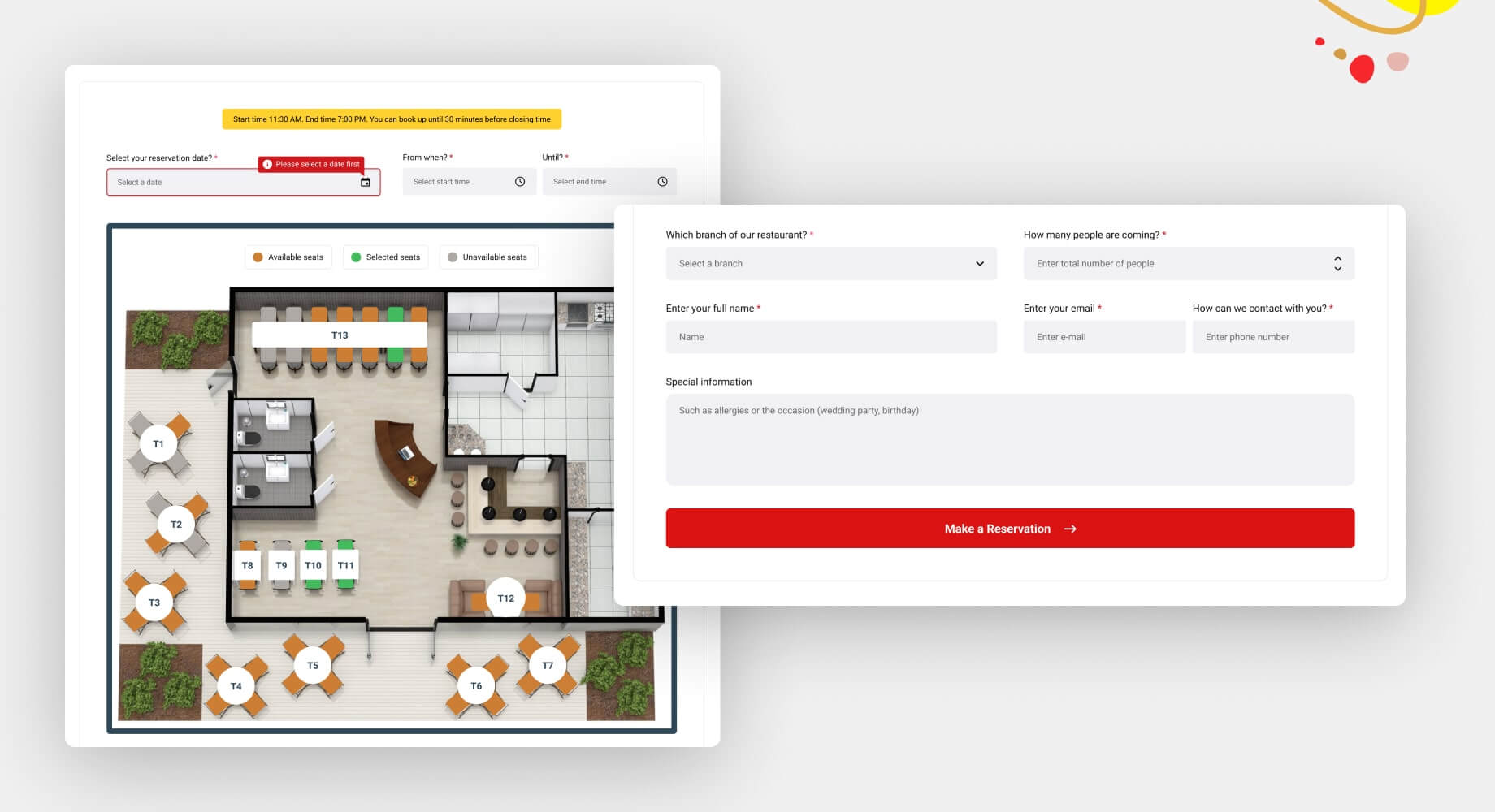 Tweaks and Fixes in WPCafe 2.1.0
A number of fixes and tweaks have been done with this update as well. Schedule and Pickup/Delivery time format have been updated for reservation forms. Cart and pop-up icon were also fixed in food menu widget and shortcode.
Download the Latest WPCafe Version
Get the latest version of WPCafe 2.1.0 and start creating your restaurant table reservation map. A lot more exciting features are in the pipeline for release. Follow us on Facebook to get more updates
We have great news!
You can avail 20% OFF on all the ThemeWinter products by joining our Facebook community. So, grab the offer before purchasing WPCafe – Restaurant Management plugin, WP Eventin- Event Management plugin and the themes like Cafesio, BizXpo. Join today at ThemeWinter Community.