WP Eventin 3.0.4 Released: Add Events to Personal Calendar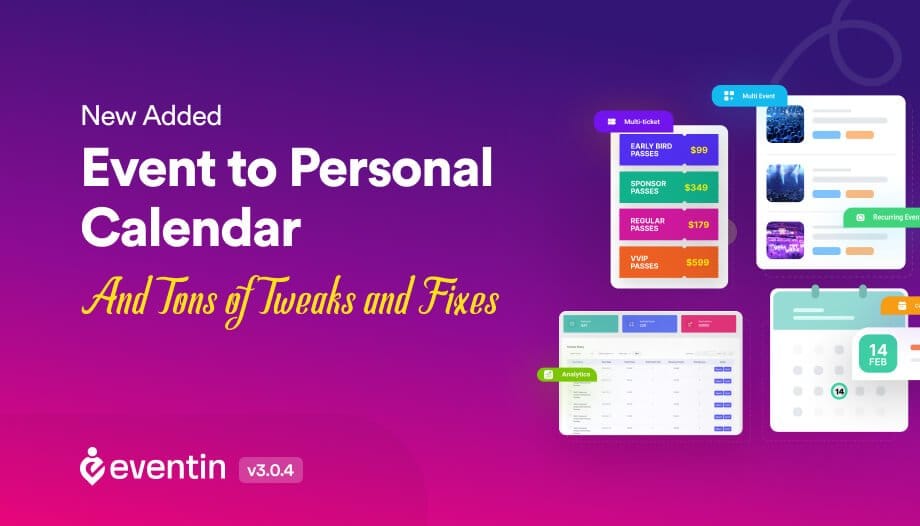 Event organizers and attendees can now manage their schedules better by adding new events to their personal calendar. This latest WP Eventin release brings you this feature along with a number of tweaks and fixes. Lets go ahead and find out the details of this update.
WP Eventin Free 3.0.1 Changelog
Lets go through the changelog to get a summary of all the exciting new changes made to this plugin.
= Free 3.0.1 =
New : Add event to personal calendar
Fix : Event registration expire point not working issue fix
Fix : Fatal error on some servers while updating event data fix
Fix : Registration deadline issue fix
Fix : Calendar module bug fix
Fix : Draft & Private schedule showing on front-end issue fix
Fix : CSS overriding all anchor tag color issue fix
Fix : Recurring event date container CSS fix
Add Events to Personal Calendar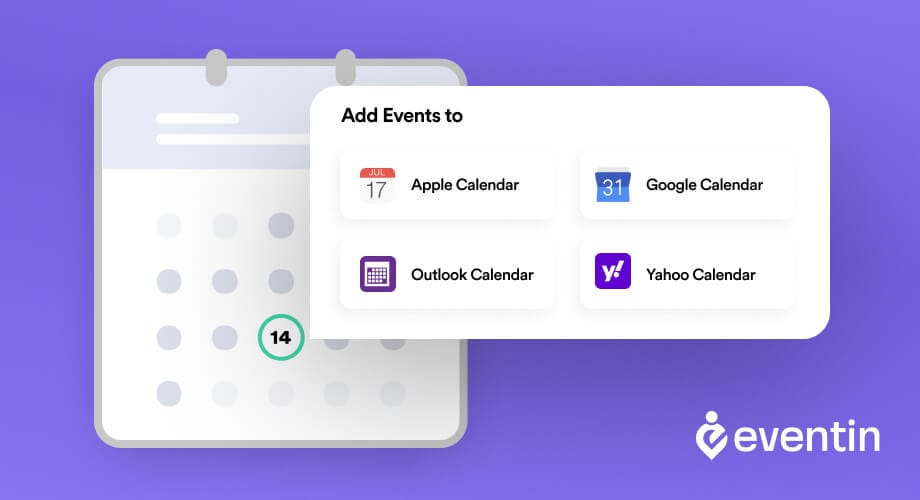 Keeping track of multiple events in a day, week or month can be difficult. This is why WP Eventin brings you a new feature to add events to personal calendar. Users can choose events that they want to add to their calendar. They can select Google Calendar, Apple Calendar, Microsoft Outlook Calendar and Yahoo Calendar.
Tons of Tweaks and Fixes
Along with the rollout of the new feature, plenty of tweaks and fixes were done. Few issues with registration timing had been fixed. Other CSS issues have been taken care of as well. Overall, these general fixes have been made to improve your experience in using WP Eventin.
Wrapping Up
Our team is constantly updating this plugin to bring you the best features and experience. If you have any ideas on mind, you can share them with us on WP Eventin Roadmap. We are constantly looking for suggestions from our users to improve their experience.