Eventin v3.3.8 is Live with BuddyBoss Integrations, Webhook, and UX Improvement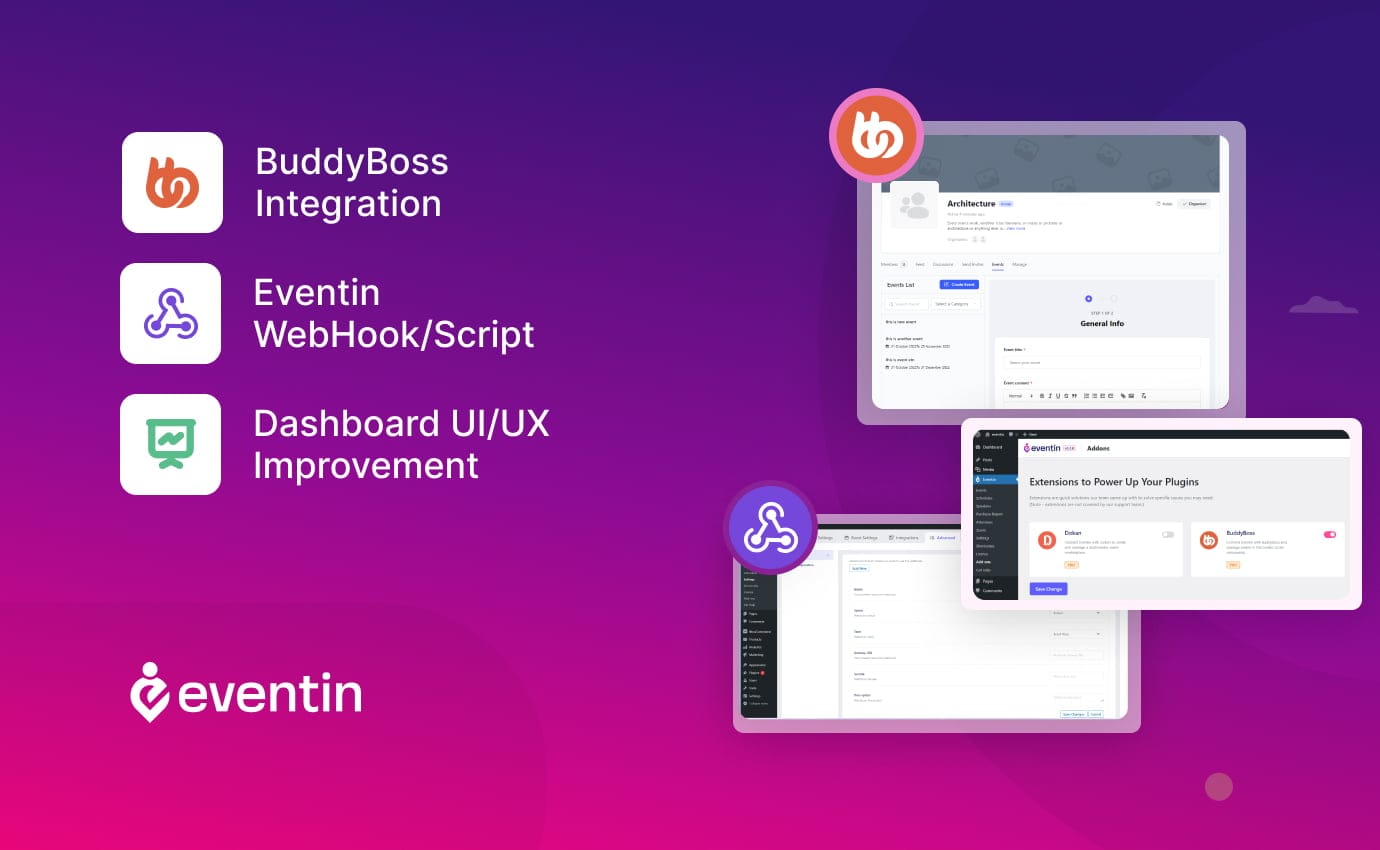 Good day, event organizers. Another update is live on your favorite plugin. In this update, we have some exciting news for you. The long-awaited BuddyBoss integration has been done. You can use the Eventin WebHook and script. Also, we updated the admin UX. At the same time, regular tweaks and fixes are present in the latest release.
BuddyBoss Integrations (1st Phase)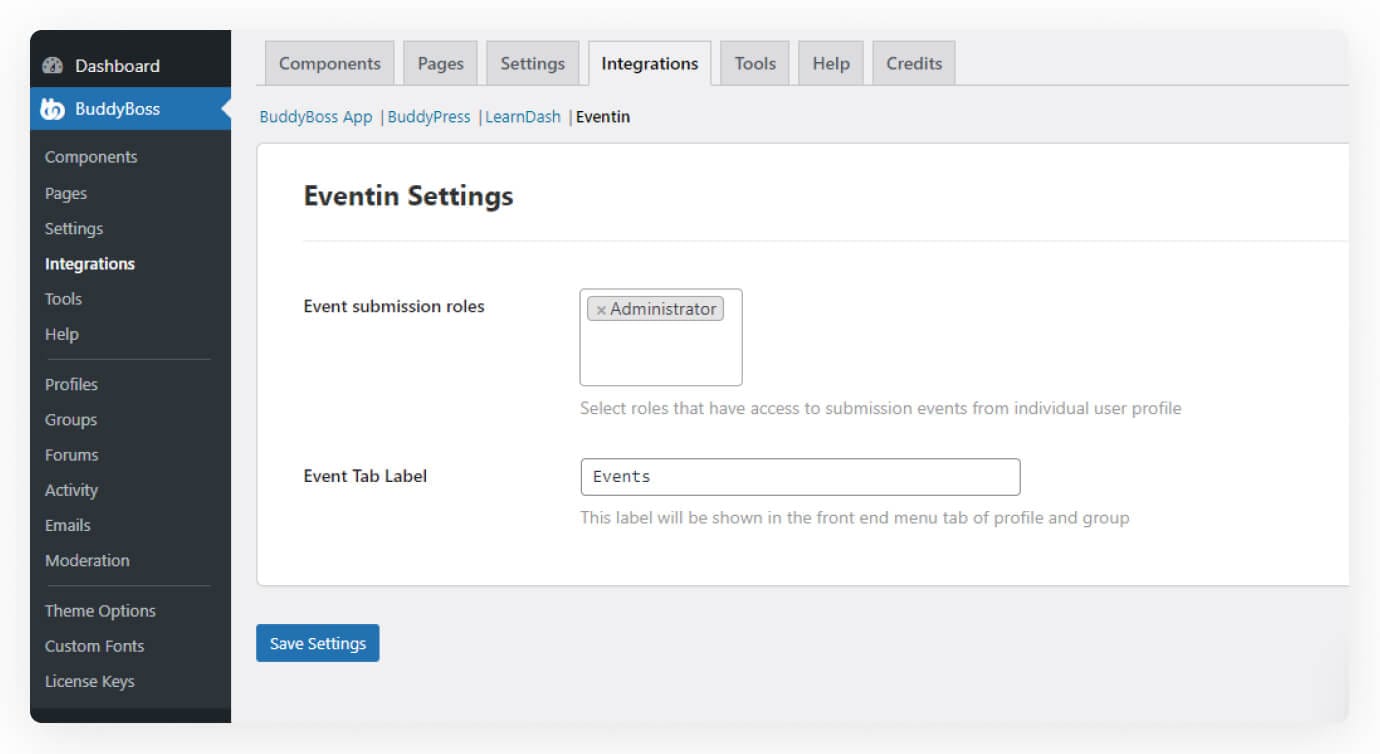 BuddyBoss helps your members make valuable connections. It also helps them participate in group discussions and earn rewards for their engagement. BuddyBoss integration in Eventin, allows the group member to create and publish an event. You can do it from the front, according to the permission.
✔️ Eventin BuddyBoss integration documentation.
Eventin Webhook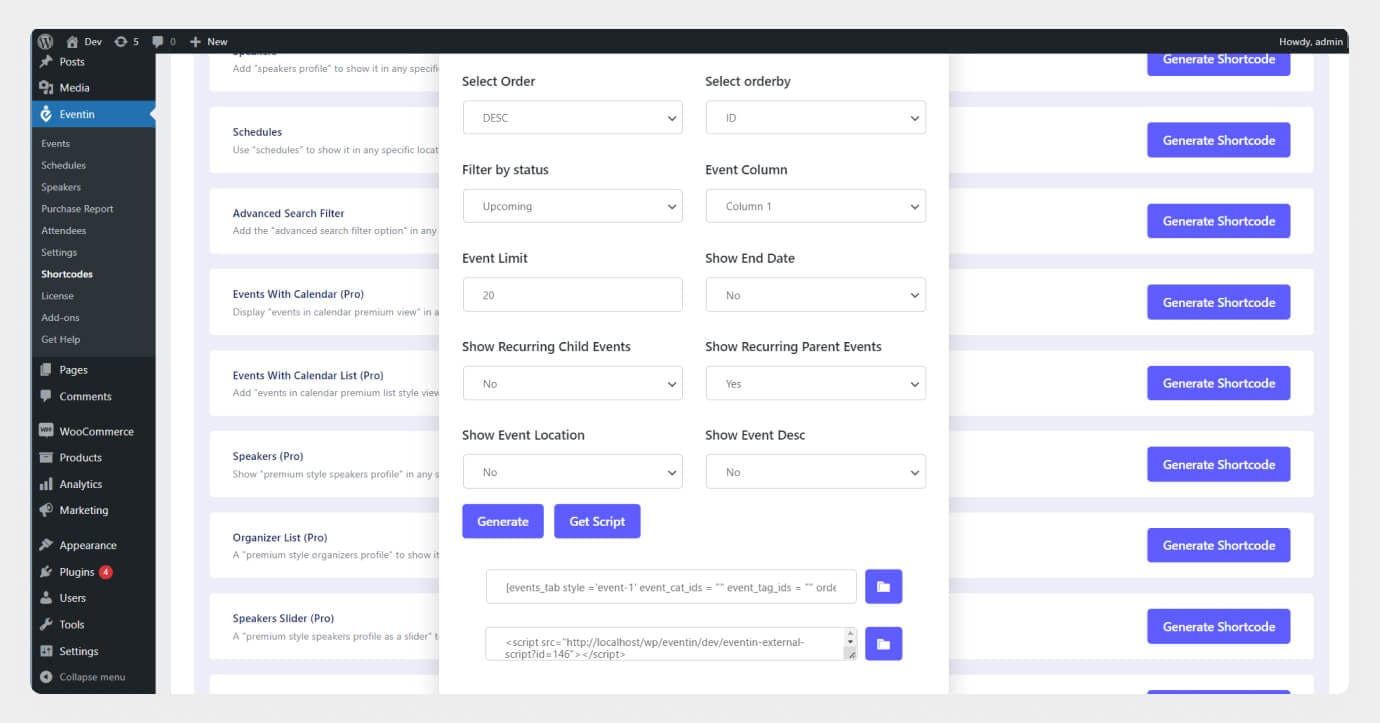 Do you have multiple websites and want to show upcoming events on them? Would you love to show your next events on your friend's website too? Eventin webhook is the perfect solution for you. With the help of webhooks, you can display your events on any third-party website. You can also collect eventin script and do the same activity.
✔️ Check Eventin webhook documentation and Eventin script documentation.
Manage Speaker from Frontend
Frontend event management got better in this update. With the complete event features, now you can add and manage speakers too, from the front. It's easier for your friends and family to create events on your website.
UI/UX Improvement
Another optimization comes in this release on the admin panel. You will love the new UX with fewer items on the left side panel. There is no confusion because the buttons and labels have been properly described.
Eventin v3.3.8 Free Changelog
Added : Addons page added
Tweak : License page UX update
Fix : Post type translations in menu label
Fix : Missing translation issues
Added : Gutenblock support added in event Description
Added : Archive event sorting option
Fix : RTL issue fixed in the event calendar
Tweak : Admin UX improvement
Fix: Multiple attendees in event ticket issue
Eventin v3.3.7 Pro Changelog
New : BuddyBoss integration
New : Event Embedable Scripts for single event and shortcodes
New : Webhook for single event and shortcodes
New : Auto play option in event slider PRO
New : Add speakers and manage in frontend dashboard
New : Add speakers and manage in dokan multivendor dashboard
Fix : Attendee Extra field required fields were not saved
Fix : Missing translation issues
Fix : Ant design global style conflict issue fixed
So, it's time to update to the latest Eventin v3.3.8 and enjoy the features. Have you any ideas that can help eventin grow more? Submit your ideas here. Also, you are invited to join at ThemeWinter community where you can discuss about Eventin. Till the next release.