Themewinter Year in Review 2020: A Year of Growth & Empowerment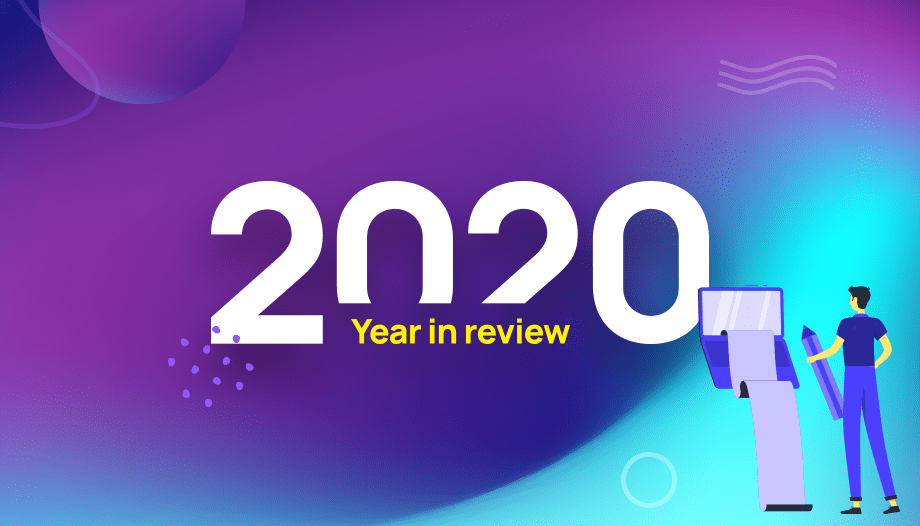 Can you remember a year more challenging than 2020?
Around 2 Million people died in the pandemic, people are locked into their house, the world economy has fallen, and lots more. Besides all of this negativity, the only plus point is the development of technology.
We are truly thrilled and excited to announce that 2020 has also been a great year for Themewinter, a concern of XpeedStudio. With our record-breaking growth and ultimate success, we've walked together hand-in-hand to take another leap to the new year.
2020 was a year of fun and lots of productivity for the XpeedStudio team
We've added new team members, explored new verticals, and most importantly consumed more caffeine than ever!
Let's shed some light to this wonderful year we spent while expanding our horizon and building great relationships!
Cheers!
XpeedStudio 2020 in Numbers
I won't oppose that 2020 was quite a challenging year for all of us despite this ongoing pandemic.
Here's what our 2020 looks like by numbers:
241K+ active installations
2.1M+ total product download
276.32% growth in revenue
Solved 7550+ tickets
Released 1 new product
Became Power Elite Author at ThemeForest
Established a fast-growing Facebook community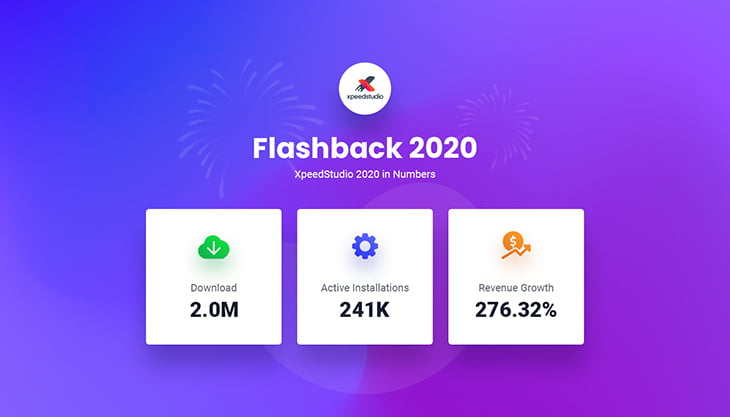 That's a simple overview of our 2020. Let's dig deeper.
Our Journey to 241K+ Happy Members
2020 has been an incredible year for the XpeedStudio team with dedication and hard work by everyone on the team. Of course, we have achieved a lot because of this dedication.
And none of our achievements will be possible without you! Yes, you, the users of our products, who show their appreciation to us, always push us for new innovation, and provide their valuable feedback.
With all of your support and as a sign of appreciation one of our products, ElementsKit, has crossed the milestone of 100K active installations in June 2020.
After that, there was no looking back! We have crossed another achievement of 200K installations in November 2020. Yes, it takes only 5 months!
We are seriously overwhelmed to get this much support and love from the entire community.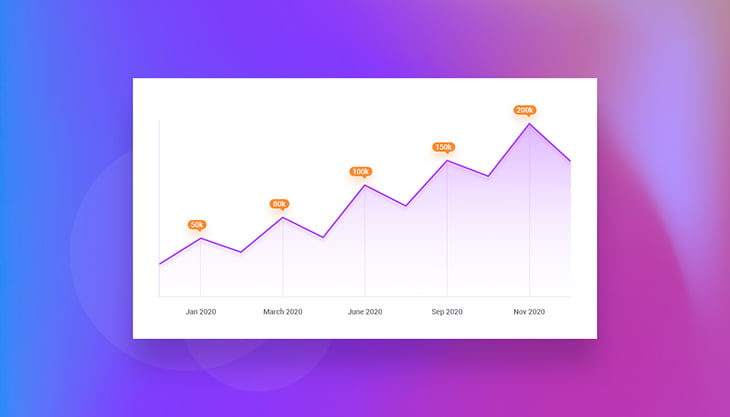 To be honest, we were seriously worried about the second milestone because of COVID-19 pandemic. As all of our employees started to work remotely, it was a serious concern about productivity.
Fortunately, the team worked tremendously well from home. And, the achievement of our second milestone was just a reflection of their hard work and dedication. That's why our pace of growing doesn't slow down rather than gets faster!
Kudos to the team!
Growth in Revenue
Just like the previous year, we have experienced a healthy growth in 2020 too. We are proudly announcing that our revenue increased 276.32% in 2020 over last year. It's way better than our growth rate from last year.
Our revenue increased 276.32% in 2020
.
We hope to see a healthy growth rate in the following years as well with your continuous support and our new products!
Extensive Growth in Development
The XpeedStudio team is pretty accustomed to surpassing the previous record. And, you know what, we've released a mind-blowing 425,000+ lines of code only in 2020! The growth rate is more than 200% than the previous year.
Amazing, huh?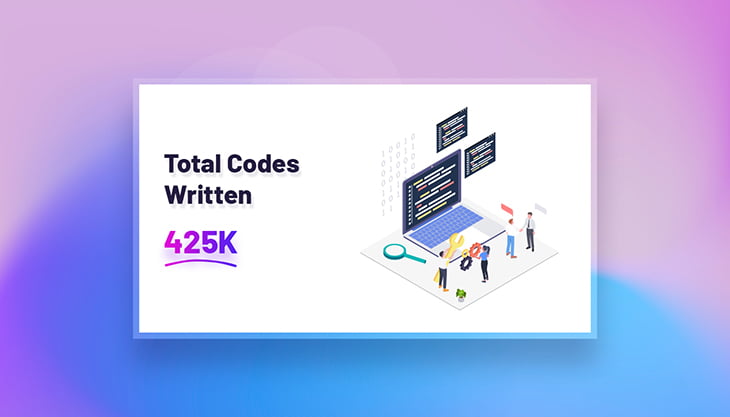 Well, that's not the end of overall development. Our talented developers commit 7125 times on git and it results in 314 releases only in 2020. And all of these achievements become possible because of our skilled developers.
Hats off to them!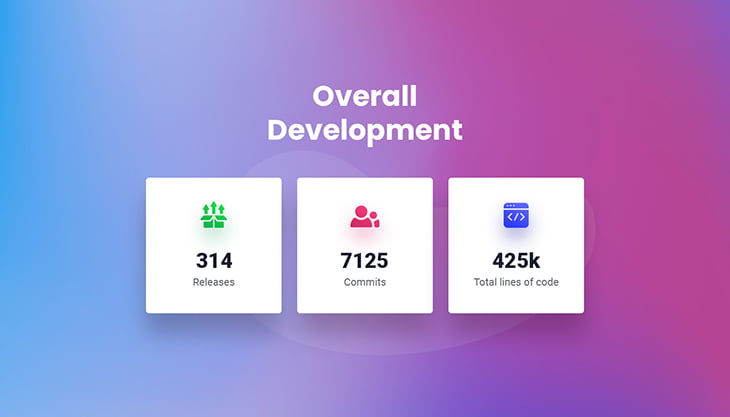 Apart from the developer team, our design team, digital marketing team, and content team are also rapidly growing.
We have hired nine promising team crews in XpeedStudio. It demonstrates our aspiration and dream for growing further.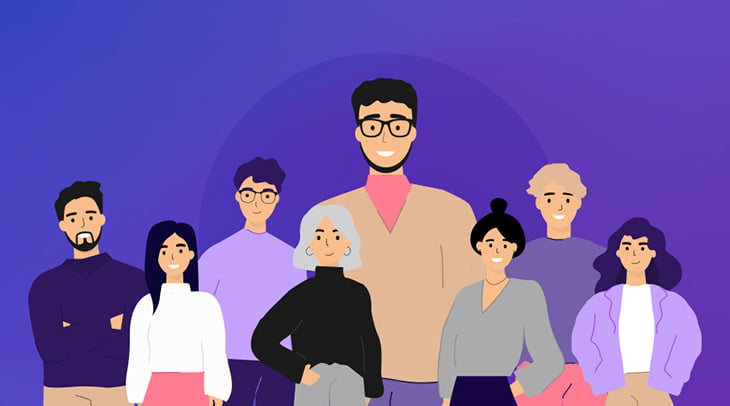 We encourage our team members to learn new things continuously. We try our best to keep the work atmosphere friendly. We also arrange yearly exams, day-long workshops, and professional training to hone the skills of the team.
To improve our working environment even more, we moved to a bigger office (3200 square feet) in 2020.
Things We've Introduced in 2020
As we have mentioned earlier, the whole XpeedStudio team worked really great in 2020. As a result of their dedication, 2020 was a massive year of success for releasing the major versions of our products on WordPress.org.
Besides those updates, we have also released a brand new product in 2020 named MetForm. It's a drag and drop form builder for Elementor. Users can build any type of contact form, login form, subscription form, feedback form, multi-step forms, etc by using MetForm.
Besides developing the new products, we had continuously updated our previous products to improve the user experience. For example, we added the live chat feature for our clients to get instant help from our professional support team.
Shoutout to Our Support Heroes
You know, a bigger team results in better contribution and more products. More products means more customers as well as more technical issues. 😞
Thanks to our support heroes for providing 24/7 support to our valued customers. Our support team is truly fantastic! They solved over 7500+ support tickets in 2020. It's 38% more than the previous year.
Happy Customer Count
Our professional support ninjas try their best to provide an effective solution for any issues the customers are facing. The increase of five-star reviews prove their continuous improvement. Among all of the support tickets resolved, they were rewarded with 87% five-star reviews!
Isn't it astounding?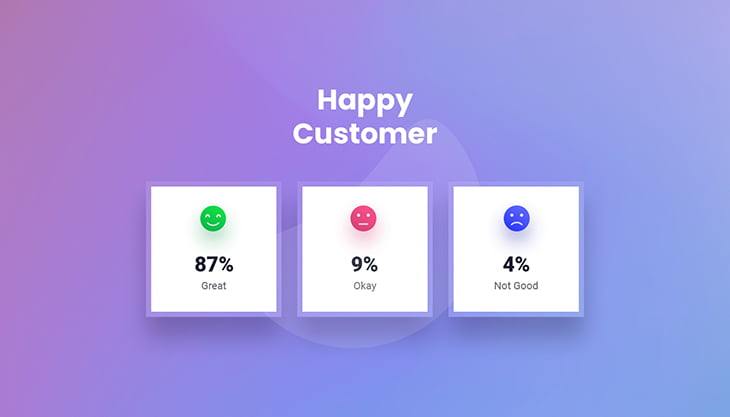 Besides the support center, our customers are also expressing their support in WordPress.org. Here's a glimpse of the recent 5-star reviews of our products from WordPress.org.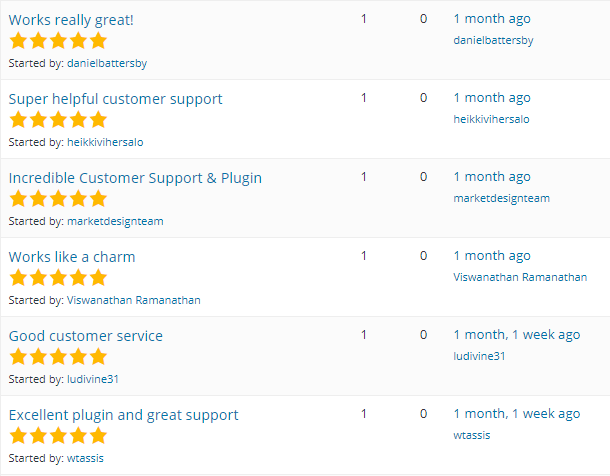 So, keep in touch with us. We are offering state of the art products and real-time support to every customer.
2020 Was Great Fun!
2020 was a great year for the XpeedStudio team.
Although it's great fun building the themes and plugins, we also arranged two team outings even on this new-normal.
Spoiler, those were a blast!
Here's some snapshots from our outings.
Annual Tour-2020 (Rangamati)
The whole XpeedStudio team visited Rangamati on October 30, 2020. We strolled around the city, explored the natural beauty of Rangamati, and enjoyed a lot more happy moments with our colleagues.
Year End Outing
XpeedStudio team made the last outing of the year in a mind-blowing resort on December 27, 2020. The whole team gleefully participated in a variety of country sports such as marble race, sack race, and pillow-passing.
Later on, we arranged the award-giving ceremony, and the best performing team members were awarded crests, prize money, gadgets, and many other gifts.
WordPress Community Meetup
XpeedStudio arranged a casual WordPress community meetup on February 29, 2020. 45+ members attended that meetup. We discussed the future prospects of WordPress and enjoyed a great time together with the fellow WordPressians.
What To Expect in 2021?
Like the previous years, we are hoping to improve our products even more in 2021. So, you can expect great things in 2021! We are planning to roll out lots of awesome features within 2021.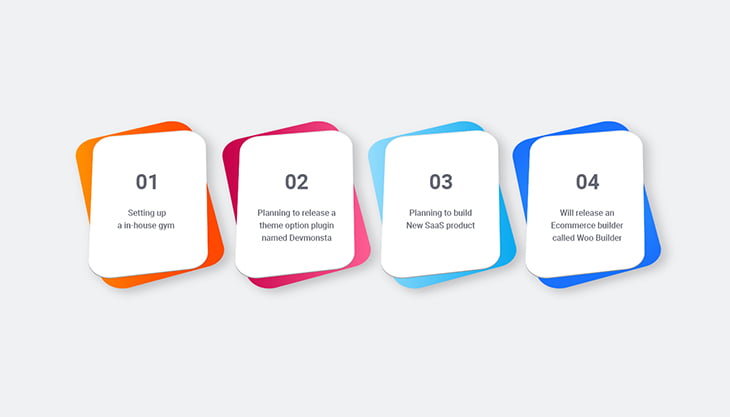 Here's a list of our new year resolutions for 2021 –
Planning to build a brand new booking plugin
Planning to build an Ecommerce builder called Woo Builder
We decided to build new SaaS products within 2021
A theme option plugin named Devmonsta is almost ready to release
We will start flexible working hour for the employees
Going to setup a in-house gym
New office decoration
Like the previous years, we are hoping to improve our products even more in 2021. We are already planning to roll out lots of awesome features within 2021. Stay tuned with us!
Looking Ahead to 2021
That's what 2020 brings to you from XpeedStudio and we're determined to continue with our vision as well as improving you with the web building experience.
After all, we'd like to express our sincere graduate to everyone for continuously supporting us. A BIG thank you for every XpeedStudio member and hope that you will stay with us in 2021 just like the previous years!
Let's make the web and WordPress awesome together!
Peace ✌️
Source: XpeedStudio Year in Review 2020