Get Ready for WPCafe App: Connect Customers to Your Business with Just a Tap!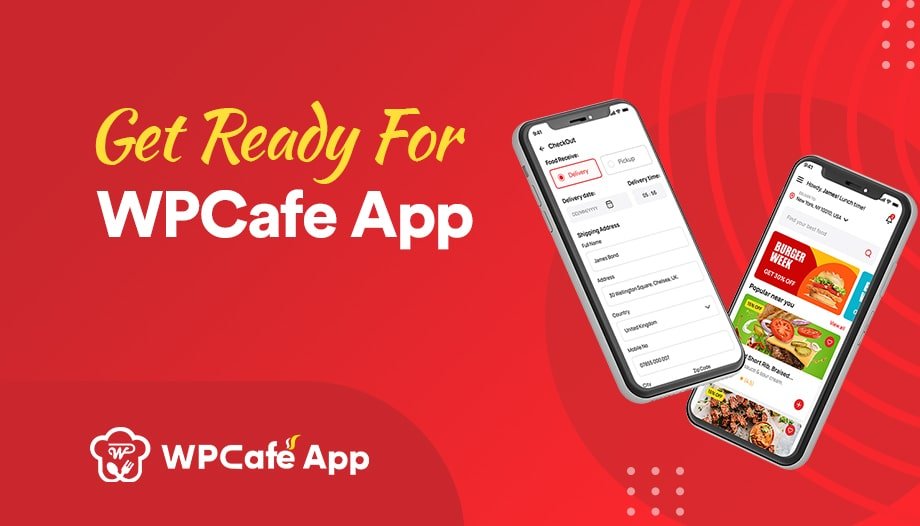 It is finally here! WPCafe App has been launched to help you connect your customers to your business with just a tap. This white-label app will allow you to create your own personalized app for your restaurant business. Powered by the WPCafe plugin, you will get the best features to make your customer's experience ordering from your restaurant a treat!
This is exciting news for all of our users using WPCafe to power their restaurant website. Even if you are not using WPCafe, this is your chance to get started with WPCafe, a complete web and mobile solution for your restaurant business.
Why Have an App for Your Restaurant?
You may already know the importance of mobile applications, especially in the food business. It is so much easier for users to use a mobile application to order food than going to their restaurant. A personalized application for your restaurant can get you so much more customers because of this.
Online food ordering revenue in the US has grown from $8.7 billion in 2015 to $26.5 billion in 2022. That is more than 200% in growth! If you compare this result with other countries, you will see a similar trend.  In fact, just ask yourself how often you order food online nowadays compared to before. 
If you really want your food business to grow, then you must have a mobile app. Having an app is one of the best methods for connecting with your customers to create a loyal customer base.
Benefits of Having a Mobile App for Your Food Business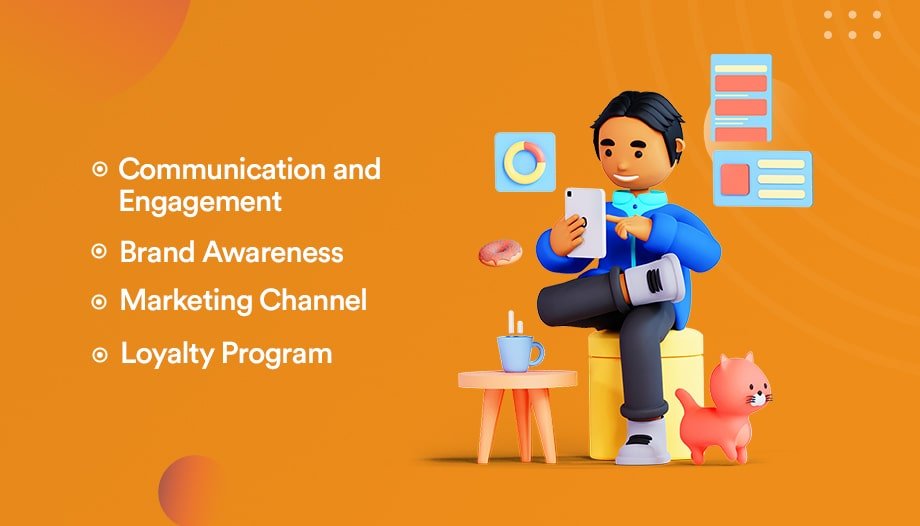 Greater conversion doesn't always mean sustainability. The food business is quite competitive and anyone can come in anytime to take your place. If you really want to make a lasting impression on your customers, then you need to do more.
A mobile application can bring a range of benefits for you to do just that. The following points are just key benefits for your business. Once you get an app for your business, you will have a lot more opportunities to maximize your business potential.
Direct Communication and Engagement with Clients and Customers
Communication is key for any business. With your restaurant's app, you can directly connect with your customers. Attract them with special offers and discounts throughout the day. You can even follow their shopping behavior to create buyer personas.
Improve Customer Engagement
Make it easier for customers to engage with your business. Having your app installed on customers' phones can let them engage with you anytime, anywhere. More engagement with your customer means more branding for your business.
Increase Brand Awareness
Engagement brings us to brand awareness. A personalized mobile app is more like an extension of your brand to your customers. The more they see your restaurant and its offers, the more they will remember your brand.
Create a Useful Marketing Channel
Instant notifications to your community of mobile users can help you get direct sales. As a business owner, you know exactly which times are best for your business. Send instant notifications to your customer during those times with your mobile application.
Create an Effective Loyalty Programme
Customers love being appreciated and a mobile app can make them feel that way. You can create loyalty programs and build a community of loyal customers with your app. Reward these customers to create a loyal customer base for sustaining your business.
53% of consumers are downloading and using more apps to reduce interaction/contact with on-site staff.
WPCafe App Features at a Glance
Now that you are familiar with the benefits of an app, let's look at what WPCafe App has to offer. This mobile app was built based on the WPCafe plugin. WPCafe plugin is one of the most popular plugins for restaurant businesses. The features were carefully selected and the app was designed with performance in mind.
Brief Overview of Features
For a detailed list of upcoming features, please visit the WPCafe App page.
Food Menu & Food Ordering
Location-wise Food Menu
Discount on menu items (Percentage Discount, Flat Discount)
Predictive Live Search and Search History for Food/Category
Restaurant Ordering System for Takeaway / Delivery
Set Custom Pickup/Delivery Schedule
Real-time Push Notifications
Email Notification with Pickup/Delivery Schedule for Order
Dynamic Calendar for Pickup/Delivery
Register New Customer's Profile
Order History for Customers
Customer Support Option and more!
WPCafe app is a white-label app that will turn your restaurant website using WPCafe plugin into a mobile app. It has the features to let your customer order from your food menu for takeaway or delivery. Users can select from location-based food menus and check discounts and offers. They can also reach out to your business using the customer support option.
As an admin, you can set a custom pickup or delivery schedule on your website which will be implemented in the app. You can also send real-time push notifications to instantly send your customers updates on your restaurant offers. A lot more features are available.
WPCafe App Pricing
You don't have to break your bank to get the WPCafe app with all of these features. We made it simple for anyone to purchase this app by creating one package worth $25/mo. You will get the WPCafe App for both Android and iOS platforms.
Since this is a white-label app, it needs to be built with your restaurant branding details. We will help you build the app with configuration and branding details. After the app is built, you will be able to update the branding details once in a while. You will also receive regular updates as we are working to improve the user experience.
If you consider the benefits of a mobile app, then I'm sure you will be convinced with this price point. You will be getting a personalized app for your food business.
Moving Forward with WPCafe App
This is just the beginning and there is more to come for WPCafe App. We have plans to expand its functionalities to provide the ultimate experience for users. A number of features are already in the pipeline which is being developed. Try out the app and leave us your feedback. You can always suggest your ideas in our roadmap.