WP Eventin 3.0-Beta Update Brings a Number of Fixes in Both Free and Pro Version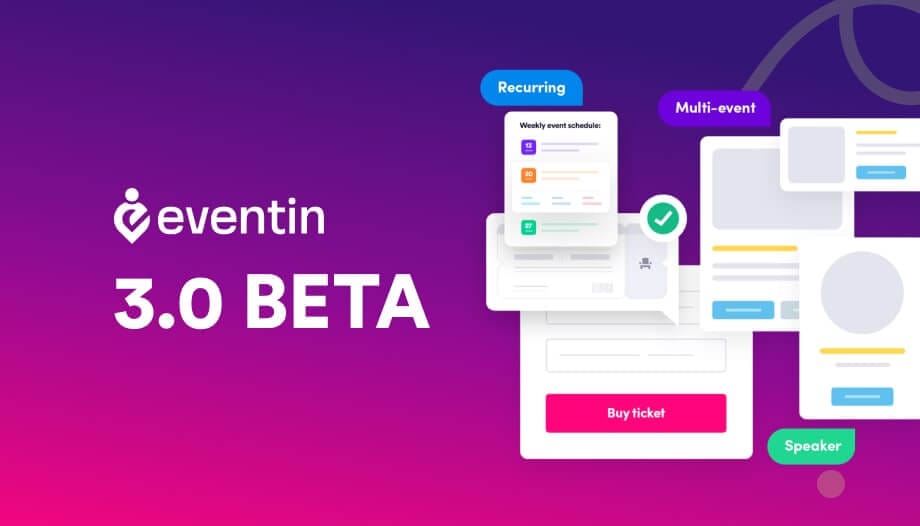 Hello Everyone! WP Eventin 3.0-beta is ready to release! Before releasing the final version, we would like to confirm, it is working smoothly on your website. We are here to share the details updates.
⚠️ DO NOT USE it on your live site. WP Eventin 3.0-beta is an experimental release and is not ready for live sites. Also note, No Support will be given for Beta releases.
WP Eventin 3.0-Beta Change-log
= Pro 3.0-Beta =
New: Multiple / Variable ticketing system for event
Fix: Related events showing past events
Fix: Recurring event category and tags are not copied from parent
= Free 3.0-Beta =
New: Multiple / Variable ticketing system for event
Fix: Zoom shortcode not found issue fixed
Tweak: Start-time and end-time validation removed
Below you will find the latest beta builds and the issue submission form for the beta testing.
Download the Updated Beta Versions
We have fixed multiple bugs, tweaks that we got from our testing with the latest update. Please keep reporting issues that you find with us using the "Submit an Issue" form.
⚠️ Automatic updates are not available for beta versions. To get the latest beta builds for both the free & pro version, you will need to manually download & install them on your site.
You can download the latest beta builds from the following links. If you want to download the free version click on the link below.
Or, if you are a WP Eventin pro user and want to try out the WP Eventin Pro v3.0-Beta, then click below.
⚠️ Please keep in mind that you need to own a valid WP Eventin pro license to have access to the WP Eventin v3.0 (Pro) beta version.
Let us know if you have any questions in the comments. And remember this is not a stable release. This beta version is only intended to be used in a staging environment.