10+ Years with Envato Market: ThemeWinter is Now Power Elite Author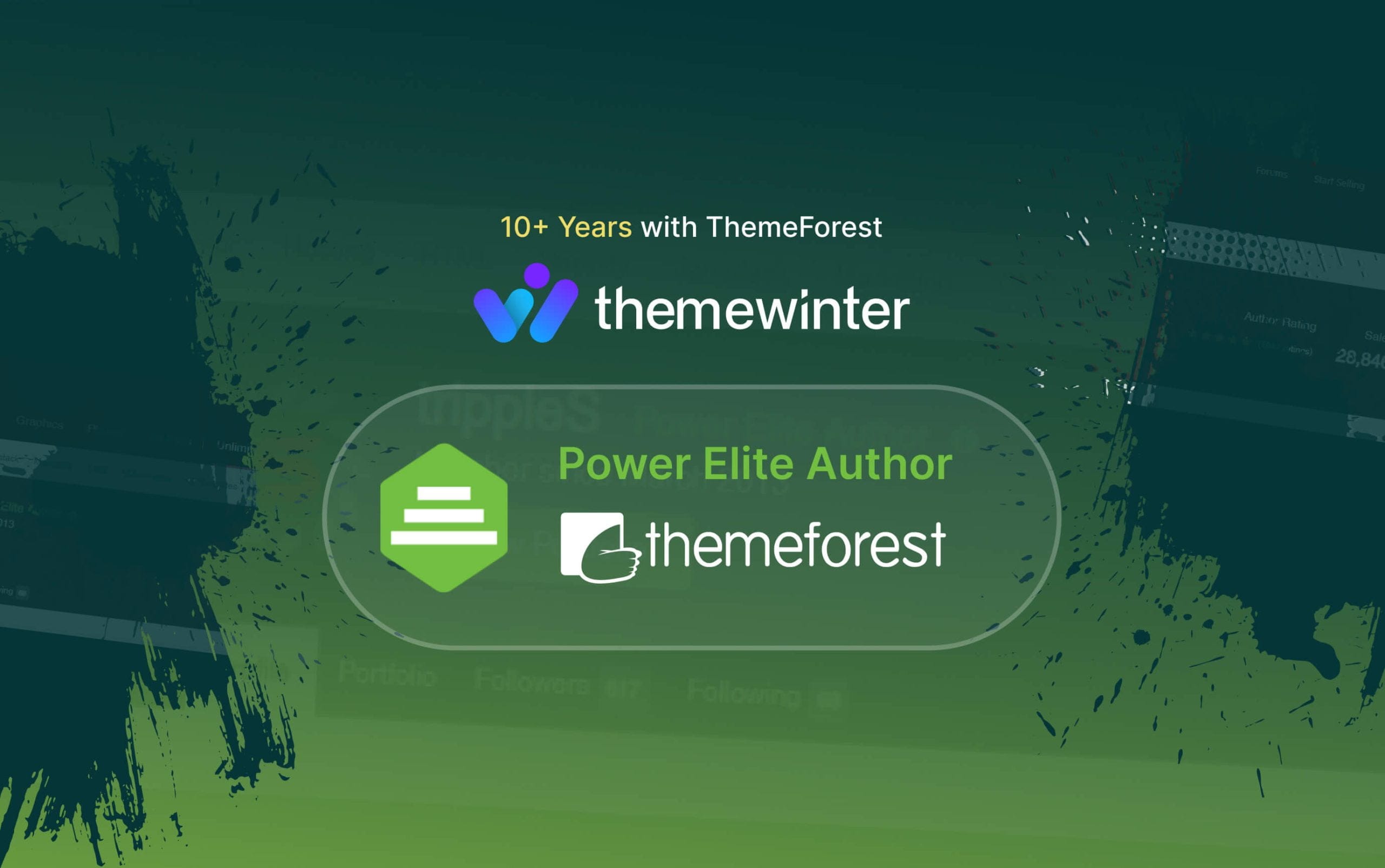 Themewinter (An Arraytics brand) has joined the Envato Power Elite Author program, a milestone reached upon earning one million USD in sales! We want to share our story. But this blog is not only about our insights. We have added exclusive information for aspiring authors. You can learn about the experience we gained during the past 10+ years of collaboration with Envato by reading this blog!
We are grateful to everyone who helped us climb to the top of the mountain. It was impossible without your support through feedback, appreciation, and collaboration. We believe you will continue to support us like this in the upcoming days as well.
Learn what to do to become the next power elite author from this blog. We have shared the experience that comes from a decade of working on the Envato marketplace.
The celebration comes with a responsibility to help community members. So we have decided to share both the insights and the information. In this blog, we will start with why success matters, and then we will dive into the tips. If you complete reading this blog, we believe, you will learn something unique.
We added verified and unique ideas in this blog that you can apply to grow. We avoided all the generic tips and tricks that are already available on the web.
Arraytics Journey on 1M+ in Envato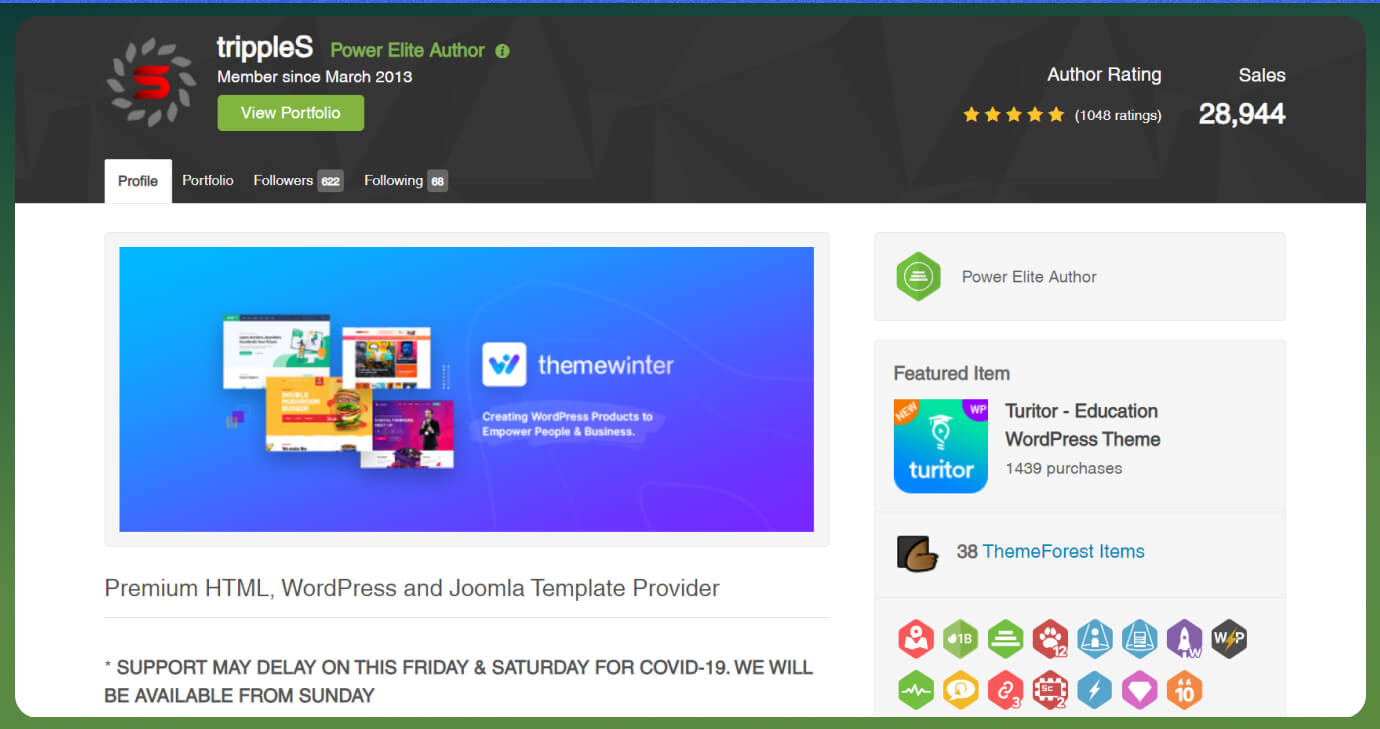 In 2013, Arraytics started its journey on the Envato marketplace. In the beginning, the team used to release HTML templates, Joomla themes, and WordPress themes. And in 2019, they also released a WordPress plugin. It was not as easy as it seemed.
With unwavering dedication and unparalleled creativity, ThemeWinter is now a Power Elite Author at Envato. This prestigious title motivates us to do more, and we are humbled by the opportunity to inspire audiences worldwide. We'll continue pushing boundaries, creating exceptional work that resonates with people. This is another beginning for the team, and we look forward to even greater accomplishments ahead.
We Made 28,000+ Sales on Envato Market
The excitement started from the time we became 11th-level authors. We earned $750k+ dollars and counted more to get the ultimate badges. To achieve $1 million+ in sales revenue on Envato Market, we made 28,000+ sales (28,994+ sales at this moment). And from Bangladesh, we are the fifth team to achieve this prestigious position around the globe.
ThemeWinter Sales Analytics that Gives More Insight
Let's check some of the analytics for ThemeWinter Envato sales. At this marketplace, we have 38 ThemeForest Items! Most of them are WordPress themes. There are a few Joomla and HTML templates too! The best-selling item is "Exhibz: Event Conference WordPress Themes," which has 3,870+ sales and 68+ ratings! Let's check out the top-selling five themes now!
Our users like us, and they provide feedback to us! "Digiqole: News Magazine WordPress Theme" has the highest rating of 149 from users. We also have five or more themes that have been rated over 50 times. And we have earned 15 badges at this marketplace.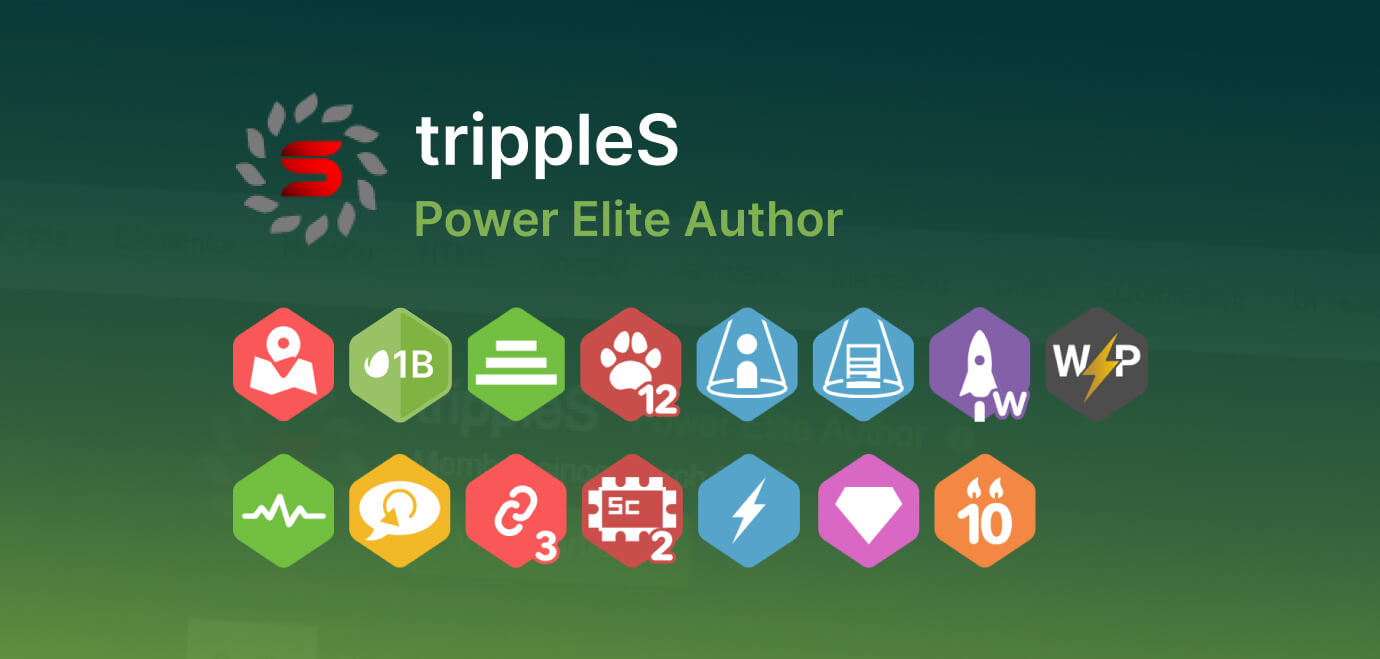 Our customers are from more than 120 countries. The top country is the United States, as expected. But we also have customers from Canada, European countries, Asia, and African countries. We have 622+ followers in the marketplace.
"YbusiNess: Responsive Joomla Business Template" is our root template. It was published on July 25, 2013!" Along the way, it brought in 256 sales with ratings of 4.67 out of 5.0! "News247: News Magazine WordPress Theme" is our first WordPress theme in this marketplace. It has been published on September 22, 2017″. And it has over 1,000 customers now.
What's Next: Coming on The Market
At this moment, Arraytics is working on some exciting new products, including Timetics SaaS. You can expect multiple new themes on the ThemeWinter Envato profile in the near future. Also, You will get regular updates on existing themes. As the development goes on, we are keeping the update secret for now. But we are assuming you will have some tools that will help you grow more.
Timetics.AI – Timetics AI is an artificial intelligence-powered go-to tool for appointment schedule management. Through its advanced AI and machine learning capabilities, Timetics.AI provides actionable insights and data-driven booking solutions to drive efficiency. The Arraytics team is working on the SaaS version now. And we hope to make it live very soon, within 1–2 months. We believe Timetics SaaS playground will give you the ultimate freedom to grow your niche-based business.
Timetics WordPress version is available in the WordPress directory. You can create and manage online schedules and unlimited appointments with Timetics. The integration of Stripe payment gateways makes it easy to get paid smoothly. The plugin comes with AI integration in the recent update! If you are already on WordPress, then give it a try!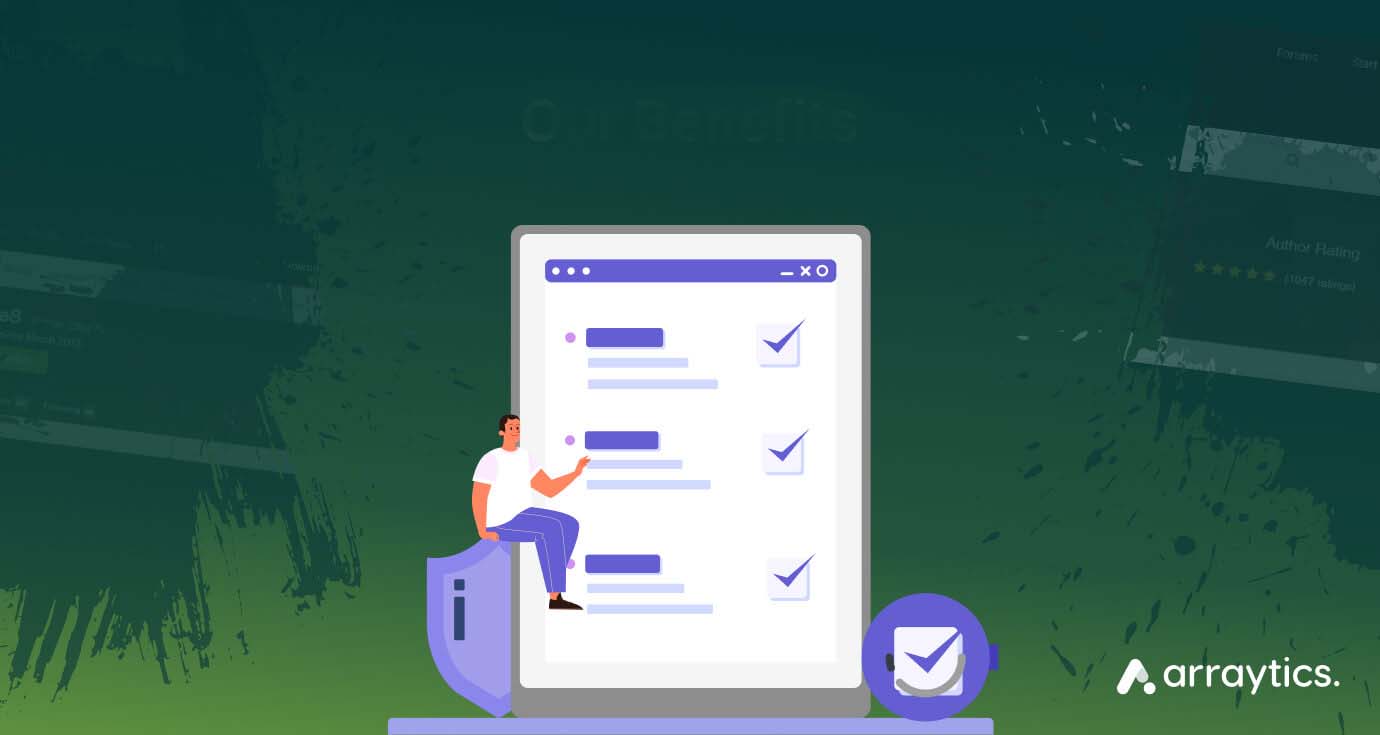 Becoming a Power Elite Author at Envato comes with several significant benefits. Once you unlock the Power Elit Author at Envato, you will have some exclusive benefits. You can utilize them to speed up your Envato sales. Let's check the list now.
Prestige and Recognition: The Power Elite Author badge is a prestigious recognition within the Envato community. It showcases your expertise, dedication, and consistent high-quality contributions to the marketplace.
Increased Earnings: You gain access to higher author fees as a Power Elite Author. This means you earn a higher percentage from each sale, allowing you to maximize your revenue potential.
Priority Support: Power Elite Authors receive priority support from the Envato team. This ensures that any issues or concerns you may encounter are addressed promptly, allowing you to focus more on creating and improving your products.
Exclusive Author Resources: Power Elite Authors often receive access to exclusive resources, tutorials, and workshops Envato offers. These resources can help you enhance your skills and stay ahead in a competitive market.
Potential for Featured Items: Envato frequently features products from its Power Elite Authors on the marketplace homepage or in promotional materials. This can significantly boost your product's visibility and sales.
Motivation and Inspiration: Achieving the Power Elite Author status can motivate you to continue creating high-quality products. It also inspires other authors who aspire to reach similar heights.
Overall, becoming a Power Elite Author at Envato brings financial rewards and offers invaluable recognition, support, and opportunities to help you further excel in your creative journey. It's a testament to your hard work, talent, and commitment to delivering exceptional products to customers.
Recipe of Success on Envato Market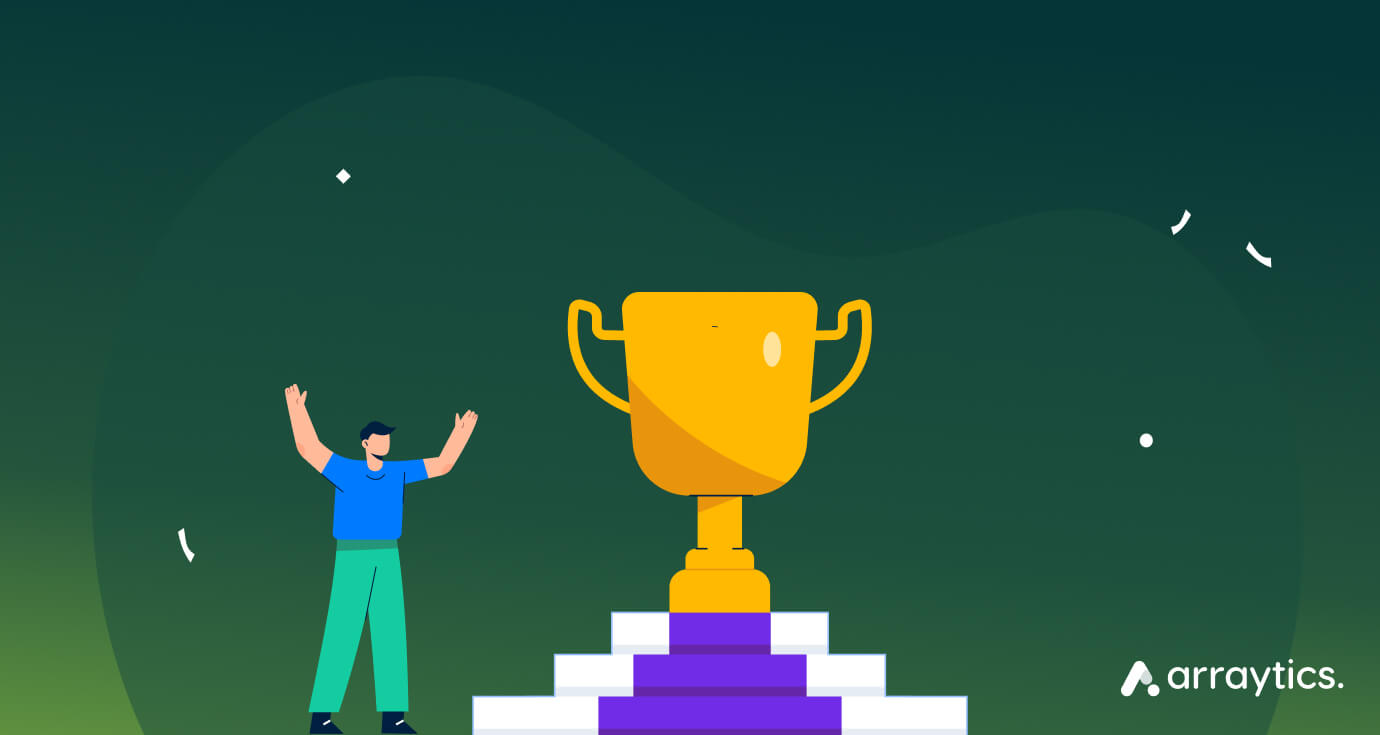 We are not going to give a generic recipe like "Quality work with consistency is the key recipe to the success of Envato Market." Let's share the real experience that you can apply and bring your own success.
Accept the hardship: The tip comes from our WordPress director who has over 7 years of experience in the ThemeForest marketplace. The new themes have to come with the best quality, trendy looks, better UX, and better than the currently available themes. It's not easy but in order to get success, you need to manage it.
How to know the trends: Understanding the sales trends matter for ThemeForest's success. But how can you know it? Well, you have to track the sales! You can pick the latest approved 20-30 themes and track them for a month on a weekly basis. You can apply the same in similar other template-selling marketplaces. Once you have done this, you will know, which theme is getting better sales.
Setup the theme price: Envato Market authors have two types of pricing usually. This is not official but you can see the trends. Some authors set a small price for all the items. They release a lot of items too. But few others set higher prices. They care about quality over quantity. Our suggestion is to release quality themes and add the best price. You can also keep a sale price during the initial release of the theme.
Support needs to work as a salesforce: Support plays a vital role in any business. But what unique matters do you need in your Envato Market support? You need to train your support hero as a sales force. Providing a generic reply is old fashion. The new town considers the support team as part of the sale force. To get success on the ThemeForest, you need to follow the same.
Design matters now: This one is generic tips but recalling for you. Nowadays, Envato Market has an author crowd. And in order to stand out, you must come with a quality design. It should be trendy, have better UX, and solve the customer's pain point.
Are you the person who has the same dream as us? Are you on a mission to become the next power elite authors at Envato marketplace? Well, if yes, we have some more tips for you. You can take the following notes from the newbie to 10th-label authors.
Exclusive vs. Non-exclusive
For new authors, exclusive is a better option. Because our experience says, Envato promotes exclusive author's items more often than non-exclusive ones. Also, as an exclusive author, you will make more so your level will grow faster than the non-exclusive authors.
The Most Challenging Step for Beginners
Do you think the approval is the most challenging for the beginners at Envato? It's not. When people come thinking about ThemeForest, they know it's hard. They come with the best team of them.
The most challenging step is to become unique and keep improving. Many sellers just dropped out due to copying the design and not improving on a regular basis. So, you must take this a long-term business to grow more.
Additional Promotion of Your Products
Sadly yes! Nowadays, you need to promote your items by yourself too. There is no doubt that Envato has lots of users and potential customers. But there are a lot of authors too. So many themes/templates are there. And you will need to promote your items by yourself to get better sales results.
Pros and Cons of Selling Themes on Envato Market
Selling themes in Envato is excellent in a basic sense. If you can approve a quality theme on the market, you can accept some sales. However, it also has some disadvantages too. In this section, let's explore the pros and cons of selling themes.
Pros of selling Themes on Envato Market
Large Customer Base: According to Similarweb, the Envato website had 34.3M+ active visitors in July month. So, we can sum up that ThemeForest has a massive user base. So, as a power elite author, your themes have the potential to reach a vast audience, increasing the chances of sales.
Built-In Marketing: Envato Market handles the marketing and promotion of your themes, saving you time and effort in reaching a broader audience.
Customer Support: Envato Market provides a platform for customers to leave reviews and feedback, allowing you to demonstrate your commitment to excellent customer support.
Community and Networking: You can connect with other authors and industry professionals within the ThemeForest community, leading to potential collaborations and learning opportunities.
Cons of selling Themes on Envato Market
Competitive Marketplace: Our most senior designer has worn us about the marketplace. With a large number of authors and themes available, the marketplace can be highly competitive, making it challenging to stand out. So, for the new people, it's getting harder.
Approval Process: ThemeForest has strict quality standards, and your themes must pass a rigorous review process before being accepted. This can lead to delays or rejection. And if you have a new team, it's hard to get approval. At the same time, if you want to get experience employees, you will need to spend extra bucks.
Fee Structure: Envato Market takes a significant commission on each sale, which can impact your overall earnings. Especially for the new sellers in the Envato marketplace need to be patient in the early stage of building a profile.
We hope you have enjoyed the blog and learned details about the power-elite author at Envato. Now, which part of this blog you liked most? Tell us in the comment section. Also, you can check the latest update of ThemeWinter themes here. Share this blog on social media so that your friends can know about this amazing news!
Read Arraytics blog for our product update. Follow us on Timetics SaaS for your advanced appointment scheduling solutions. Join us in the community to share your feedback, opinion, and latest reviled offers.