New Achievement: Eventin Powering Up 6,000+ Event Management Websites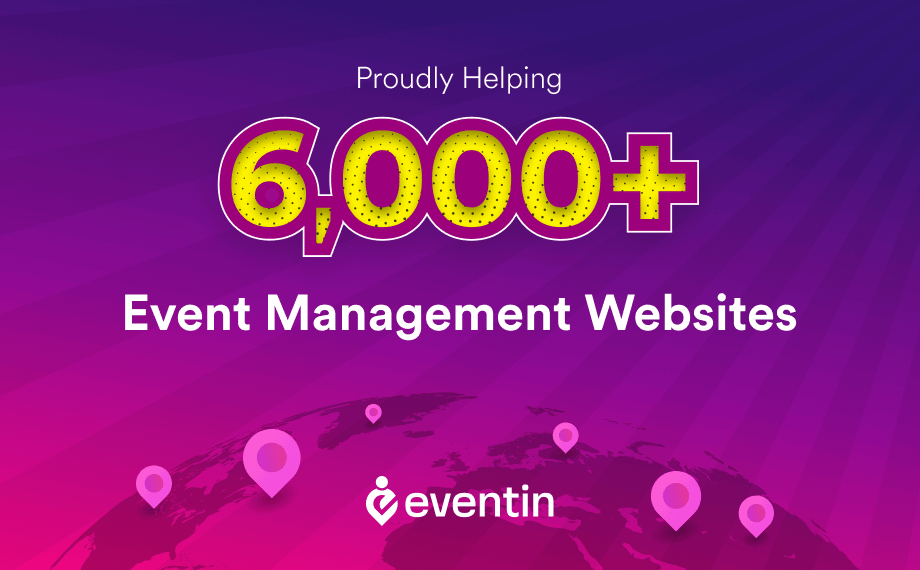 Howdy Eventin users! Another achievement unlocked with all of your support. Eventin is now powering more than 6,000 Event management websites around the globe. Your favorite Event Management Plugin is growing fast. And Themewinter team is grateful for your constant support. Let's see the up-next and upcoming update of your favored plugin.
Features That Coming Up Next at Eventin for Event Management Websites
High-demanded features like Stripe payment gateway integration, RSVP module, and google meet integration are under development.
Stripe Payment [Integration]
Stripe payment gateway integration R&D is finished and it's now under development. Once we release it, you will be able to get payment through Stripe. You will need not depend on the WooCommerce payment gateway.
RSVP For Event Registration [Module]
We finished the R&D of RSVP and it's now under development. With the module, you will be able to connect with more users and generate leads. Also, RSVP helps you to create an unforgettable experience for your participants.
On-boarding For Admin
A beautiful onboarding is under development. With the onboarding module, you will be guided on how to use the plugins. It will help you to get started without any confusion.
Google Meet Integration [Integration]
We finished the R&D, we will start the development soon. With the google meet integration, you will be able to use google meet for your events. It will have a smoother experience to host online events.
Features of Eventin That are in the Pipeline
Eventin team has more in their plan in order to help the creators and organizers. Let's see the major upcoming big features list at a glance.
PDF Certifications For Attendees
You will be able to provide a dedicated certificate to the Events attendee with PDF certification options. It will provide extra value to the attendee and organizers to get more attendees.
Attendee Support For FluentCRM
FluentCRM attendee support is also in our upcoming plan. With FluentCRM attendee support, users can send the attendee's profile as leads to the CRM. After that, they can create and automate their marketing plan.
Multivendor Event Marketplace
Multivendor marketplace offers unlimited potential for businesses. It makes it easier for vendors to connect with numerous customers. As a customer, you can also find multiple options available on online marketplaces.
In near future, You will be able to create a multi-vendor event marketplace with eventin. And it will allow you to get a commission from each vendor who signup and sell events from your website.
Let's Get Connected
We are always open to new ideas and feedback. Join our community to share your feedback and get the latest update on the plugins. If you have not yet purchased WP Eventin go ahead and check out the best values. Also, don't forget to share your thoughts with us in the comments below!