Eventin v3.3.5 Update Brings Significant Stability with Multiple New Fixes
Hello, event organizers! Happy news for you. Your favorite Eventin got a new update. If you still don't know what Eventin is, Eventin is an effective event management solution based on WordPress. You can create and manage unlimited events and sell tickets.
The latest update was mainly focused on the known bug fixes and tweaks to make it more stable. We worked on the Eventin free version, the pro version, and the DIVI module. Before we see the complete changelog, let's discuss the major updates in this version.
UX Update in Displaying Recurring Event
With this update, the recurring events archive page is now more glossy and user-friendly. A new tags added for parent and chiled events so users' can understand which are the general events and which are the recurring ones.
Shortcode and Elementor Widgets for Child Events
We added Shortcode and Elementor widgets for the child events. Now, it's easier and more flexible to manage child events on your event management websites. You can use Shortcode for Gutenberg and Elementor widgets for Elementor page builder-based Event websites.
Hide the Feature Image for Password-protected Events
You can hide the feature image for password-protected events. It's helpful for private events. Specially if you create a multivendor event marketplace.
Eventin up-to – v.3.3.5 (Free) Update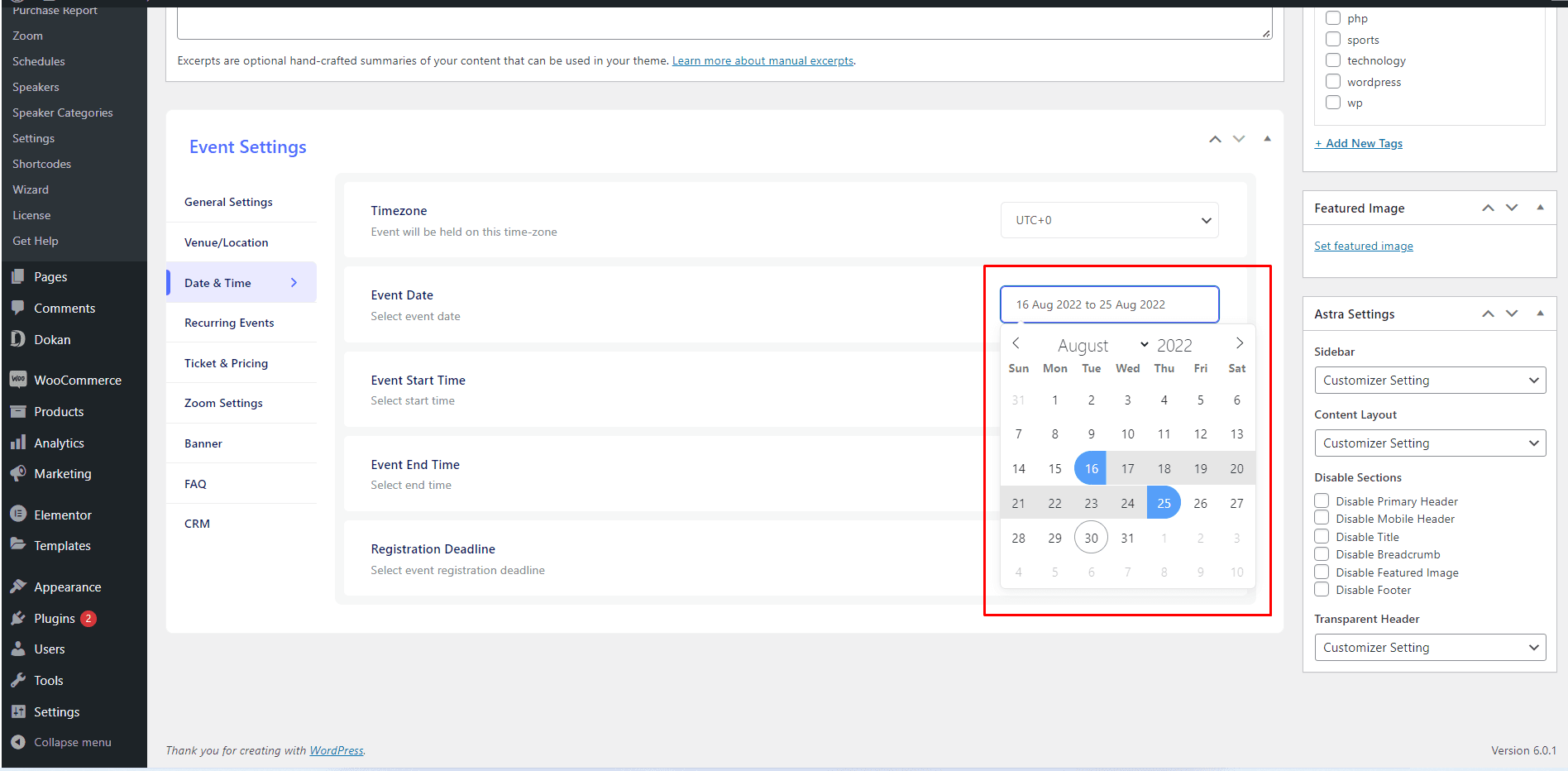 Let's see the complete changelog of the Eventin free version.
Added: Recurring events parent, child show/hide option in widget and shortcode
Added: Child events options in shortcodes and Elementor widgets
Added: Event feature image hidden for password-protected events
Tweak: Show speakers inside the schedule by default.
Tweak: Improved Event Start date and end date select option from Dashboard
Tweak: Plugin title update
Tweak: Event End date show/hide option added on all shortcodes and widgets
Tweak: End date added to the calendar view
Fix: Eventin settings panel CSS issue.
Fix: Date format issue fixed on the calendar view
Fix: Floating pricing issue fixed on the ticket form
Eventin up-to – v.3.3.4 (Pro) Update
We also bring some changes to Evenetin pro version. Added the child calendar options and multiple tweaks.
Added: Child events options in shortcodes and Elementor widgets.
Tweak: Currency symbol for stripe payment
Tweak: End date show/hide option added on all shortcode and widgets
Eventin DIVI Addon v1.0.1 Update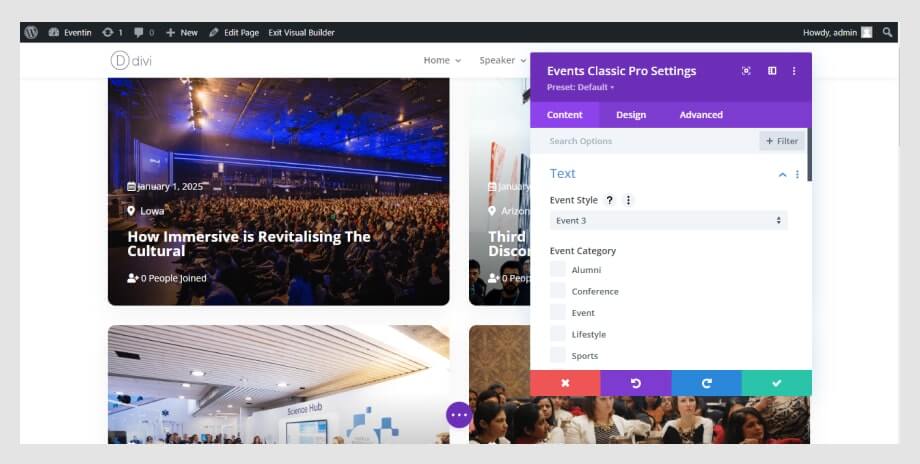 Eventin DIVI module got a massive update in this version. A lot of fixes on styling and slider has fixed. Here is the complete list of the latest Eventin DIVI module update.
Added: Event Classic Pro Module
Fixed: Description limit in all modules
Fixed: Show thumbnail yes/no for all modules
Fixed: Autoplay options for the speaker slider
Fixed: Same style issues for the speaker slider module
Fixed: Show description options in all modules
Fixed: Event Pro styles issue
Fixed: Slider control dynamic options in speaker slider
Fixed: Schedule list issue in Schedule module
Update Eventin Now
For those of you who were waiting for the latest Eventin update, you can now update Eventin and Eventin Pro. There's an update notification for the new version on your WordPress site dashboard. Click on the update button to get all the new features. Do you know any other issues that you want to improve? Let us know in the comment box.