Create a WooCommerce Restaurant Food Ordering System with WPCafe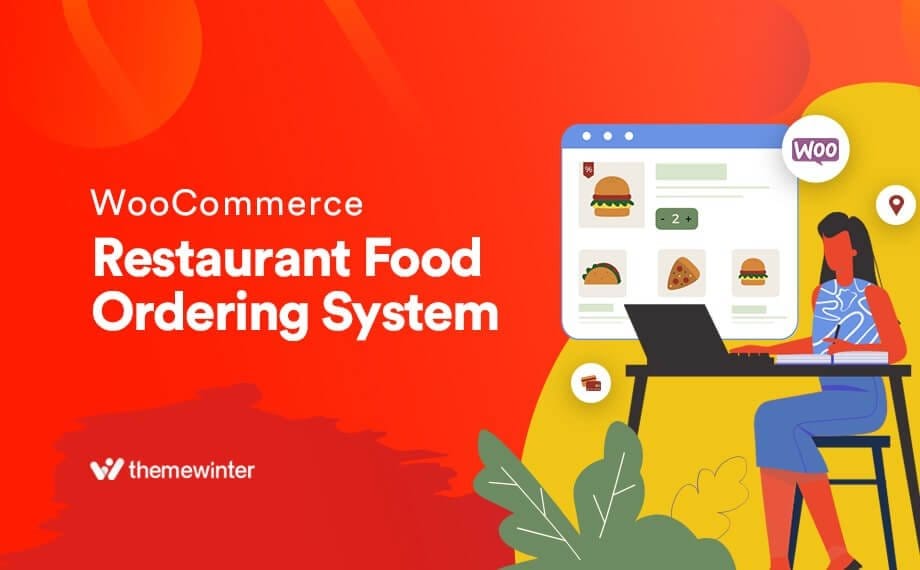 Recently we published a blog on restaurant marketing unique ideas in our blog. This blog is an extended version of the blog where we will share in-depth information on how WPCafe can help you streamline your restaurant website. How can you build the WooCommerce restaurant food ordering system on your website?
Why Should You Have Your Own System
The restaurant business is quite competitive, and surviving in this environment requires cutting costs, optimizing management, and much more. Connecting with third-party apps to take orders limits your control over your business and raises costs and competition. If you really want to grow your business, then you should create your own restaurant management system. 
Here is a brief list of the benefits of creating your own restaurant management system. 
Establish your brand image to online customers
Get direct feedback from your customers
Reduce the cost of maintaining third-party platforms
Set your own timings for your restaurant
Advertise freely on your website
Reach more customers by improving search ranking
Take full control of your restaurant and more!
How to Create a WooCommerce Restaurant Ordering System
The easiest way for you to set up a restaurant ordering system is through WordPress. First, you need to choose a theme for your restaurant's website. Then you need to pick a plugin that has all the features you need. In this article, we will be using the WPCafe plugin and Cafesio theme. Since WPCafe is fully compatible with WooCommerce, you can easily manage your sales using WooCommerce.
Install WooCommerce and WPCafe Plugin

Go to your site's WordPress dashboard and find the WPCafe and WooCommerce plugins. Install and activate both plugins. WPCafe provides all the features you need to create a food ordering and restaurant reservation system. If you want to use advanced features and access all of the Elementor widgets, then you can upgrade to WPCafe PRO.
Create Product Categories
Get started by adding product categories for your restaurant. Based on the type of food you serve, create categories using WooCommerce. From your dashboard, go to Products 🠖 Categories and add the name, slug, and short description. Find a detailed set of instructions by checking WPCafe's documentation on creating product categories.
Create Individual Food Items
Now you are ready to add your food items. Just like food categories, go to "Products 🠖 Add New" from your WordPress dashboard. Here, you can add your item name, picture, category, price, and even product add-ons too. With WPCafe PRO, you will also see an option to set food preparation and delivery times. A complete step-by-step guide for adding food items with WPCafe can be found in the documentation.
In this step, you can create the food menu and allow customers to place food orders. WPCafe has 33+ food menu templates that you can use. There are multiple food menu templates including list style, tab style, and slider style menu. You can set a category-based food menu and a location-based food menu for the restaurant.
Allow your users to share their satisfaction with tip options in WPCafe. There are both percentage and flat discounts available in the plugin. Moreover, the restaurant administrator can allow both options together or a single tip option at a time.
Set the restaurant's working hours so that customers know when to come into your shop. Also, they can place food orders within that time. WPCafe provides the option to customize business hour labels. So don't forget to add a catchy title as the label.
Set Restaurant Reservation Schedule
The WPCafe reservation module has multiple options, like single-day schedules, different schedules for each day, multi-slot schedules, flat schedules for a whole week, and more combinations. Let's go through them one by one. You can set the best reservation combination that fits your local time zone and weather.
You can set minimum and maximum guest numbers from the WPCafe settings panel. There is an option for seat capacity, a holiday schedule, and an exception schedule. WPCafe also provides the earliest and last time limit for the reservation.
Exclusive Options by WPCafe for Your Restaurant Betterment
WPCafe has been created to help you manage the full restaurant and food business. You're in luck! There are multiple options that will help you bring in extra sales. You can apply the option from now on without doing any heavy work.
Offer Bundle Deals
You can boost your sales by offering a product bundle. WPCafe product add-ons are perfect for making food bundles. You can add extra options for each product while offering it on the website. The good news is, our plugin allows you to add unlimited extra options for each item.
Offer Time Bound Deals
Creating a "fear of missing out" (FOMO) is a traditional but effective marketing option for restaurants. Time-bound offers like flash sales and limited-time offer always bring extra sales.
Offer Food with Reservation
When a customer places a new reservation, offer them the food selection option. They will confirm both food items and reservations. You can prepare the food depending on when the customers arrive. It saves time for both your customers and you.
Create a Mobile App For Your Restaurant
53% of consumers are downloading and using more apps to reduce interaction/contact with on-site staff.
The restaurant mobile app can help you establish direct communication with your potential customers. If your restaurant has an app, that means you are in your customers' hands. You can also improve customer engagement and brand awareness through the app.
A mobile app can be a useful marketing channel. You can use push notifications, custom ads, banners, and promotional activities. The best part of marketing through an app is showing a customized menu to the customers. And you can send push notifications during your convention time.
Looking for a cheaper price while labeling restaurant apps? Check the WPCafe app details made for you!
Frequently Asked Questions
Hey, we know you have got some quick questions while reading this blog. We are here to reply to your questions. In case you don't see your question, drop it in the comment box and we will reply there.
By using WPCafe, you can add a restaurant menu to your WordPress website. WPCafe provides multiple options, like shortcodes, blocks, and Elementor widgets, for adding menus. For Oxygen Builder users, WPCafe offers WPCafe elements.
How Do I Create a Food Ordering Site on WordPress?
Creating a food ordering site in WordPress is easy thanks to multi-functional plugins. Especially if you use WPCafe, you will get a food ordering module. which you can use to place online food orders on the website. WPCafe offers pickup and delivery options for food ordering websites.
Does WooCommerce Work for Restaurants?
Yes! WooCommerce works for restaurants. You can add your food items as WooCommerce products. There is product category option and online selling options available in WooCommerce. There is a number of WooCommerce-based food menus and restaurant plugins available. You can use them and build your own restaurant site today.
What Is the Best Online Food Ordering System?
There are multiple food ordering systems/plugins in the WordPress WooCommerce platform. We published a comparison blog on our website. According to the blog and analysis, WPCafe is one of the best online food ordering systems.
How do You Build a Restaurant Ordering System?
In order to make a restaurant ordering system, you can use WPCafe food ordering plugins. You will first need to set up the website on the WordPress platform. Then install WooCommerce and WPCafe. If you want to use Elementor, then install it too. Once you finished all the installation, you can build a restaurant ordering system with WPCafe shortcode, Elementor widgets, etc.
Restaurant Food Ordering System – Start Today
With the full step-by-step tutorial, we are hoping that you can start your WooCommerce restaurant food ordering system today. So, without further ado, start your own restaurant site today!
It's often said, "Saying is caring!" But we take each share as an appreciation of our contribution. Spend a moment for us and let your friends know about this detailed tutorial. Before closing the tab, share the blog with your friends via your preferred social media platform.
And join us in our social community to get extra 20% OFF on our products.